7 Factors That Affect the Value of Your Workers' Compensation Claim in Pennsylvania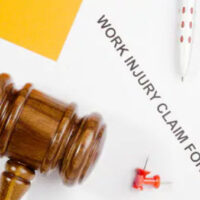 If you were injured at work, you need to be aware of the factors that may affect the settlement value of your workers' compensation claim in Pennsylvania. Typically, how much your workers' compensation claim is worth depends on many factors, but the following seven are usually the most important ones.
If you want to determine the value of your workers' comp claim, it is advised to consult with a Harrisburg workers' compensation lawyer to evaluate your particular claim.
Factors That May Affect How Much Your Pennsylvania Workers' Compensation Claim is Worth
The following seven factors are usually considered when determining a fair settlement amount in a workers' compensation case:
Your average weekly wages. Your average weekly wage will be calculated based on how much you earned prior to the work-related injury or illness to determine your weekly compensation rate. Workers' compensation rates are determined by Pennsylvania's Department of Labor & Industry every year. Your average weekly wages and the corresponding workers' comp rate play a significant role in determining the value of your claim.
The type of your injury or illness. Typically, the more serious the injury or illness and the greater it affects your ability to do your work, the higher the settlement amount.
Your medical expenses and whether you will require medical treatment in the future. Since your employer's workers' compensation insurance company will compensate you for your medical expenses, the cost of your past, present, and future medical treatment will affect the value of your workers' comp claim in Pennsylvania.
Whether you are able to return to work. In some cases, workers are able to return to work shortly after a workplace accident while receiving workers' compensation benefits. Typically, if your work-related injury or occupational disease allows you to work and earn your average weekly wage, your claim will have a lower value. If your injury does not allow you to return to work in any capacity, your claim will have a higher value.
Whether your employer's insurer challenges your claim. If your employer's insurance company attempts to reduce the value of your claim by challenging the severity of your injuries or delaying the claims process, you may struggle to settle your case for a fair amount. When this happens, it is advised to be represented by a workers' compensation attorney.
The experience and knowledge of your attorney. Typically, the more experienced and knowledgeable a lawyer, the higher the value of a workers' compensation claim.
The judge deciding your case. While all judges who handle workers' compensation cases in Pennsylvania are required to be fair and reasonable, every judge has a unique approach to resolving workers' comp claims. That is why you need an experienced lawyer who can find the right approach to any judge.
It is important to consult with a skilled workers' compensation lawyer in Harrisburg to evaluate your case and ensure that you are settling your claim for a fair amount. Schedule a consultation with our attorneys at Ira H. Weinstock, P.C., to discuss your case. Call at 717-238-1657 today.