Harrisburg Labor Union Representation Lawyer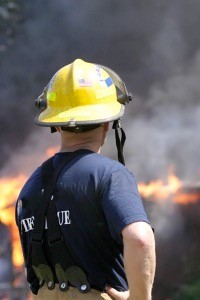 Ira H. Weinstock, P.C. vigorously protects the rights of Pennsylvania Unions and Pennsylvania Employees in the work place. We have been and continue to be recognized by Best Lawyers in America, Pennsylvania Super Lawyers and Martindale Hubbell for our work in representing unions and injured workers. With over 100 years of combined knowledge and experience in labor and employment law, our Harrisburg labor union lawyers at Ira H. Weinstock, P.C. have handled thousands of cases and have earned the reputation as attorneys who get the excellent results for their clients. If you have any questions or would like to consult one of our labor union lawyers, please call us at 717-238-1657.
Terms and Conditions of Employment
In a Union setting, terms and conditions of employment are typically regulated by the Union contract as well as Company issued work rules. If an Employee has any issues or complaints with anything involving wages, hours or working conditions or has been subject to any Employer issued discipline, the first step is to consult the Contract and/or the Company work rules.
After reviewing the Union Contract and/or the Company Work Rules, if an individual Employee believes that his/her rights are being violated he/she should contact his/her Union Steward and/or Business Agent as soon as possible and advise them of the issue. A timely grievance will need to be prepared and filed. Filing a grievance and providing Notice to the Employer is crucial in preserving the rights a member and Union have under a typical Contract. If Notice is not provided in a timely manner, which is often a very short period, any possible remedies through the Contract or through the grievance procedure may be waived. If you are unsure if you have any rights under the Contract, speak to a Steward or Business Agent as soon as possible to determine your options.
Weingarten Rights
The U.S. Supreme Court, in the case of NLRB vs. Weingarten, held that a Union Employee has the right to Union representation during a disciplinary meeting. The Pennsylvania Courts have also recognized this right. If an Employer advises an Employee that they are directed to appear for a disciplinary meeting, that Employee should request Union representation. A Union Representative with knowledge of the Contract can enforce and defend the Employee's rights under the Contract and can serve as a potential witness to anything that the Employee or the Employer Representative may say during a disciplinary meeting. Keep in mind that in some situations involving discipline, it may be best not to talk at all. The Steward or Business Agent will be able to advise you of your options during a disciplinary meeting. Contact our Harrisburg labor union lawyers to answers all of your questions.
Harrisburg Labor Union FAQs
The labor union lawyers at Ira H. Weinstock, P.C. in Harrisburg represent labor unions throughout the Commonwealth of Pennsylvania regarding union representation, Weingarten rights and other aspects of Pennsylvania or federal labor law. Below are answers to some of the questions our lawyers hear most frequently when advising labor unions and employees on labor union matters. If you have other questions or need to speak with our Harrisburg labor union attorneys about a legal matter regarding labor unions in Pennsylvania, contact our office online or call us at 717-238-1657.
How does one go about forming a labor union?
The first step is gathering evidence that shows support for an election among at least 30% of the workers in the proposed bargaining unit. After filing the petition with the NLRB, the NLRB will check to see that an election would be proper, and the employer will post a notice at the workplace about the petition. The union, employer and other interested parties should then work out an election agreement with the help of the NLRB, and an election is held at the earliest practicable date. Campaigning usually occurs prior to the election. The election is decided based on a majority of the votes cast, regardless of how many employees are actually in the bargaining unit.
It is also possible to gain employer recognition of a labor union by showing the employer that a majority of the employees support forming a union, such as through the use of signed authorization cards. The employer can voluntarily recognize a union on this basis, giving the union exclusive status as the bargaining representative.
How do the NLRB's new rules change the election process?
The National Labor Relations Board (NLRB) instituted new rules that became effective on April 14, 2015. These new rules will expedite the election process, with a shorter timeframe between organizing and filing a petition and holding an election. For instance, documents may now be filed electronically rather than going through the mail (the NLRB encourages electronic filing). The time from petition to election could be as little as two weeks long under the new rules.
Does Pennsylvania have a "right-to-work" law?
No. Pennsylvania fortunately does not have a "Right to (pay) Work(ers less)" law. "Right to (pay) Work(ers less)" only serves to weaken unions and their ability to bargain for improved benefits and working conditions for workers. "Right to (pay) Work(ers less)" laws do not give workers additional rights but rather serve to only weaken Unions by forcing Unions to expand valuable resources to represent individuals who are not willing to pay their fair share for representation. Pennsylvania labor unions are allowed to negotiate a clause in the collective bargaining agreement which would require employees to join the union within a certain number of days after they are hired. This ensures that the Union has the resources needed to represent workers and fight for better wages and benefits for employees.