Are Independent Contractors Entitled to Workers' Comp Benefits in Pennsylvania?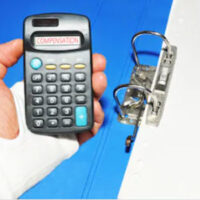 In recent years, an increasing number of businesses have been hiring freelancers and independent contractors rather than employees. However, many independent contractors have many of the same duties and responsibilities as employees. But are independent contractors entitled to workers' compensation benefits when they suffer a work-related injury or illness?
In Pennsylvania, employers will often attempt to classify workers as independent contractors to avoid responsibility for  providing workers' compensation benefits in the event of an on-the-job injury or work-related illness. However, many employees are misclassified as independent contractors, which is why it is important to be represented by a skilled workers' compensation lawyer in Pennsylvania.
Can an Employee Be Misclassified as an Independent Contractor?
Unlike employees, who are entitled to minimum wage, workers' comp benefits, unemployment and health insurance, paid sick leave, and many other benefits, independent contractors must pay self-employment taxes and purchase their own insurance, not to mention that they are not entitled to minimum wage and are not protected by any state or federal employment laws.
While any employee can be misclassified as an independent contractor, construction workers are at a greater risk of being wrongly classified as an independent contractor. Under the Construction Workplace Misclassification Act (Act 72), a construction worker in Pennsylvania is protected from being classified as an independent contractor unless they:
Control their own work;
Have a business location separate from their employer (the business or person contracting them);
Have a written contract with the business or person contracting them;
Serve as partners or owners in a business;
Have previously worked as independent contractors; or
Have made themselves available as independent contractors when looking for a job.
If you were injured in a workplace accident or developed a work-related illness, it is critical that you understand your legal rights as an employee or independent contractor. In Pennsylvania, employees are entitled to workers' compensation benefits when they are injured on the job. But what about independent contractors?  Employers will argue employees are independent contractors and therefore attempt to escape Workers' comp obligations.  A skilled workers' compensation attorney can determine, even if the Employer labels you as an independent contractor, whether you should properly be considered an employee, and therefore be entitled to Pennsylvania Workers' Compensation.
What to Do if You Were Injured as an Independent Contractor in Pennsylvania?
If you are classified as an independent contractor and are injured at work, you may not be able to collect benefits through the employer's workers' compensation insurance. However, there may still be a way to obtain compensation for your injury.
An independent contractor who was injured while working may file a personal injury claim against the business if they can prove that the business or its employees were negligent. Proving negligence can be tricky, which is why it is advised to seek help from a knowledgeable personal injury lawyer in Harrisburg.
In Pennsylvania, you can establish negligence if you can demonstrate evidence that another person or entity failed to exercise reasonable care and breached the duty of care. For example, let's say that a business owner knew that the steps were damaged but failed to remedy the hazardous condition in a timely manner. Then, an independent contractor arrives to perform a job but trips on the broken steps and sustains an injury. In that case, the injured independent contractor may be able to prove negligence on the part of the business owner to recover damages.
Speak with our Harrisburg workplace injury lawyers to discuss your particular situation. Contact Ira H. Weinstock, P.C., for a case evaluation. Call at 717-238-1657.
https://www.paworkerscompensation.law/can-you-be-fired-for-filing-a-workers-compensation-claim-in-pennsylvania/