John B. Dougherty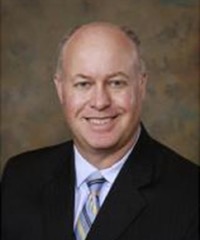 John (Jack) Dougherty is a resident of Lower Paxton Township where he resides with his wife and two children. He is a graduate of Villanova University and Widener University School of Law. For the past seventeen years he has represented working men and women for various legal issues including but not limited to personal injury, workers compensation, unemployment compensation, discrimination, criminal and traffic issues. In addition, he has represented labor unions before the Pennsylvania Labor Relations Board, the National Labor Relations Board and he has handled numerous grievance arbitration hearings and negotiations. He frequently speaks to unions including the Teamsters and the International Brotherhood of Electrical Workers regarding common legal issues faced by Union Stewards and members in the workplace, including the effects of Act 60 on Unemployment Recipients in the Building Trades. He has also represented Union Trustees in Multi-Employer Taft Hartley employee benefit plans. He is actively involved in his community as a member of the operations board of the Lower Paxton Township Friendship Community Center as well as various school and sports associations.
Attorney Dougherty's practice is focused on a full service approach to helping Unions and working men and women navigate the legal system and assisting them with the numerous legal issues that they can encounter over the course of a lifetime. If you have legal issue that you would like to discuss contact Attorney Dougherty at 717-238-1657 or at jdougherty@weinstocklaborlaw.com.
(Member) born Ridley Park, Pennsylvania, August 24, 1968; admitted to bar, 1993, Pennsylvania and U.S. District Court, Middle District of Pennsylvania.
Education: Villanova University (B.A., cum laude, 1990); Widener University School of Law (J.D., 1993).
E-mail Address
jdougherty@weinstocklaborlaw.com