What Are The Different Types Of Petitions An Employer Can File While You Are Collecting Workers' Compensation?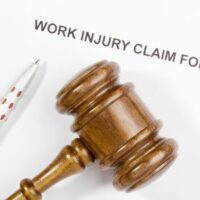 If you are eligible for workers' compensation wage loss benefits, you need to understand the different types of petitions that you may receive while collecting the benefits. Below, we will discuss the three petitions that a worker may receive while receiving compensation benefits for their work-related injury or illness: Termination, Suspension, and Modification petitions.
It is advisable to speak with an experienced workers' compensation lawyer if you receive any of these petitions. An attorney will protect your rights and ensure that you can continue receiving the benefits to which you are entitled.
What is a Termination Petition?
A worker may receive a Termination Petition from their employer when the employer believes that:
The worker has fully recovered from the injury or illness; and
The worker can return to their previous job without any restrictions.
As its name implies, a termination petition means that your Employer is attempting to stop your workers' compensation benefits. However, an employer must support their Termination Petition with medical evidence before a Workers' Compensation Judge in order to end a worker's benefits.
What is a Suspension Petition?
Unlike a Termination Petition, which seeks to terminate your workers' compensation benefits altogether, a Suspension Petition only seeks to suspend wage loss benefits. If you receive a Suspension Petition, your medical benefits will continue, but you are at risk of no longer receiving wage loss benefits.
A worker is likely to receive a Suspension Petition if they have returned to light-duty work while treating for their injury and are receiving the same amount of money as they were prior to the workplace accident.
Suspension Petitions are often filed after an injured worker fails to sign a Supplemental Agreement.  Your employer can suspend your wage loss benefits if you sign a Supplemental Agreement upon your return to work. For this reason, avoid signing any documents when returning to work before you consult with a knowledgeable lawyer.
What is a Modification Petition?
Last but not least, the third type of petition that you may receive while collecting workers' compensation benefits is a Modification Petition. An employer may file this type of petition in two situations:
A worker has returned to work but is still earning less than what they earned before the injury; or
An employer has conducted a labor market survey or vocational interview and determined that some type of employment is available to a worker despite the injury restrictions.
If an employer's Modification Petition is successful, your wage loss benefits will no longer be based on your pre-injury weekly wages. Instead, the benefits will be based on the difference between your pre-injury and current wages.
Speak with a Harrisburg Workers' Compensation Attorney
If you have received any of the aforementioned petitions while collecting workers' compensation benefits, you need to speak with a skilled attorney to discuss your options.
Our lawyers at Ira H. Weinstock, P.C., are committed to protecting your rights and fighting for fair and full compensation on your behalf. We will challenge your employer's attempts to suspend your workers' compensation benefits. Schedule a consultation with our Harrisburg workers' compensation attorneys by calling 717-238-1657.