Can I Be Eligible For SSDI And SSI Benefits At The Same Time?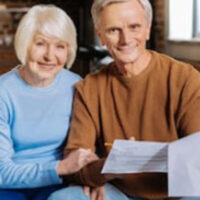 Whether you were recently injured on the job in Harrisburg or you were diagnosed with a disabling illness that will prevent you from working, you are likely beginning to look into options for disability payments. There are significant distinctions between Social Security Disability Insurance (SSDI) benefits and Supplemental Security Income (SSI) benefits, although both programs require the applicant to have a disability according to the Social Security Administration (SSA). To be clear, although the acronyms are similar, SSDI and SSI have very different eligibility details outside the shared requirement of a disability according to the SSA's definition.
Given the distinctions between these types of disability benefits, potential applicants often assume that they cannot be eligible for both. However, you should know that, depending upon your circumstances, you could be eligible to receive both SSDI and SSI benefits. Our Harrisburg disability benefits lawyers can provide you with more information.
You May Be Able to Receive Concurrent SSDI and SSI Benefits
 If you meet the eligibility requirements for both SSDI and SSI benefits, you may be able to receive both types of benefits concurrently. The first step to show eligibility for either SSDI or SSI is to prove that you have a disability according to the SSA. The Social Security Administration requires a person to be unable to do "any substantial gainful activity by reason of any medically determinable physical or mental impairment which can be expected to result in death or which has lasted or can be expected to last for a continuous period of not less than 12 months." The condition must be severe enough that it "makes you unable to do your past relevant work . . . or any other substantial gainful work that exists in the national economy."
After you have medical evidence that shows you meet this definition of a disability, the eligibility requirements for SSDI and SSI differ greatly. SSDI eligibility is based on your work record (the number of hours you worked and the length of time you worked) while SSI eligibility is needs-based and thus is based on your assets and resources. If you have the work history to qualify you for SSDI benefits and you also have limited resources, you may be eligible for concurrent SSDI and SSI benefits.
SSDI Benefits May Reduce or Disqualify You for SSI Benefits
Depending upon the amount of the SSDI benefit payment you are eligible to receive, you could have your SSI payment reduced, or you could be ineligible for SSI benefits altogether. The amount of SSDI benefit you receive is based on the amount of money you earned while you were working.
If you have a monthly countable income of more than $841 per month as an individual (or $1,261 for a couple), you are not eligible to receive SSI benefits. SSDI benefits are countable, so if your SSDI payment is $841 per month or higher, you are unlikely to be eligible to receive SSI benefits. If you are receiving less from your SSDI payment, you can receive SSI up to the maximum amount including your SSDI benefit.
Contact an SSDI Benefits Attorney in Harrisburg
 Determining eligibility for disability benefits can be complicated, especially when you are seeking concurrent benefits. One of the experienced Harrisburg disability benefits attorneys at Ira H. Weinstock, P.C. can help.
Sources:
ssa.gov/benefits/disability/qualify.html#:~:text=Generally%2C%20you%20need%2040%20credits,to%20How%20You%20Earn%20Credits
ssa.gov/OP_Home/cfr20/404/404-1505.htm