5 Things To Know About Intoxicated Driving Accidents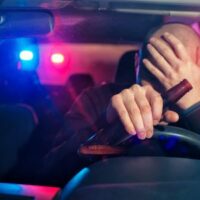 Intoxicated driving accidents are among the most devastating types of auto accidents in the Harrisburg area, and these collisions occur more often than you might expect. According to the Pennsylvania Department of Transportation, alcohol-related crashes are responsible for about 30 percent of all traffic fatalities, and DUI-drug accidents have increased in recent years. If you were injured in an accident caused by an intoxicated driver, you should find out more about filing a claim. The following are five things to consider.
Intoxicated Driving Can Include Drunk or Drugged Driving 
Intoxicated driving crashes are not just collisions involving drunk drivers. In Pennsylvania, motorists can be cited for DUI-alcohol accidents and DUI-drug accidents. To be sure, both alcohol-impaired and drug-impaired drivers cause serious accidents and injuries.
Intoxicated Drivers Can Be Liable for Injuries 
Intoxicated drivers are negligent motorists, and they can be held liable for injuries in drunk or drugged driving collisions. A Harrisburg car accident lawyer can help you to understand your options for holding an intoxicated driver accountable.
You May Have Multiple Options for Seeking Compensation 
Pennsylvania is a state that combines no-fault and tort rules for auto accidents, which means that a motorist has a choice when it comes to the type of insurance policy they have. Motorists are required to carry a minimum amount of liability insurance, but motorists may still be able to sue an at-fault driver. Accordingly, after a drunk driving accident in Harrisburg, you will likely start the claims process by filing a claim through your own personal injury protection (PIP) coverage, but you may be able to sue the drunk or drugged driver to seek additional compensation for your losses.
You Should Obtain Evidence to File a Lawsuit 
There is often strong evidence that injury victims can obtain in drunk or drugged driving accidents in Pennsylvania, especially when the police arrested the intoxicated driver and conducted a breathalyzer or chemical test. You should be certain to obtain any accident reports or arrest information, along with details about any breath or chemical tests conducted to use as evidence in your lawsuit. Your Harrisburg auto accident attorney can assist you with this step in the claims process.
You Must File Your Claim Within Two Years from the Date of the Intoxicated Driving Crash 
Under Pennsylvania law, if you plan to file a lawsuit against an intoxicated driver, you typically must do so within two years from the date of the drunk or drugged driving crash. If you do not file your lawsuit before the clock on the statute of limitations runs out, your claim will be time-barred. Do not miss the deadline by waiting to talk with a lawyer. The sooner you get in touch with a personal injury attorney, the quicker you can start the claims process and ensure that your lawsuit is filed in a timely manner.
Contact a Harrisburg Auto Accident Lawyer Today
 Were you injured in a collision caused by an intoxicated driver? One of the experienced Harrisburg car accident lawyers at Ira H. Weinstock, P.C. can speak with you today about your options for seeking compensation.
Sources:
penndot.pa.gov/TravelInPA/Safety/TrafficSafetyAndDriverTopics/pages/impaired-driving.aspx
legis.state.pa.us/cfdocs/legis/LI/consCheck.cfm?txtType=HTM&ttl=42&div=0&chpt=55&sctn=24&subsctn=0