How to Determine Fault in Multi-Vehicle Accidents in Pennsylvania?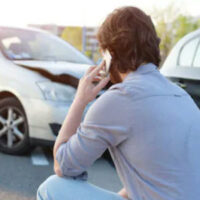 Multi-vehicle crashes are those that involve more than two automobiles and are often referred to as chain-reaction accidents and pile-ups. Due to the large number of motorists involved, determining fault and assigning liability for a multiple-vehicle accident can be quite complicated.
Since Pennsylvania is a modified comparative negligence state, liability is often divided between multiple drivers in multi-vehicle crashes. Unfortunately, any driver can be blamed for something they did not do in chain-reaction car crashes. For this reason, you need a Harrisburg car accident attorney to help you determine fault and ensure that you can recover damages.
Multi-Vehicle Accident in Harrisburg, Pennsylvania
A multi-vehicle accident recently happened in Harrisburg, Pennsylvania. Several people sustained serious injuries as a result of the pile-up crash that occurred near South 17th and Chestnut streets, according to ABC27. The cause of the accident is unknown at the time of publication.
But what are the common causes of accidents that involve multiple vehicles? Causes of multi-vehicle accidents vary from one crash to another, but the most common are:
Adverse weather conditions
Exceeding the speed limit
Poor road conditions
Tailgating
Failure to maintain a safe distance
Driving under the influence of alcohol or drugs
Distracted driving, including texting while driving
Engaging in unsafe driving behavior
Executing illegal maneuvers
Reckless driving
Wrong-way driving
Determining Fault in Pile-Up Collisions
When multiple drivers are involved in a pile-up or multi-vehicle crash, determining fault can be complicated. Most multi-vehicle accidents involve the following at-fault parties:
The vehicle in front. When vehicles are traveling in the same direction, and one of the cars suddenly hits the brakes, cars behind that vehicle may not be able to stop in time, which can set off a chain reaction of rear-end collisions. Typically, the driver behind the vehicle in front will be required to maintain an assured clear distance to stop should the vehicle in front apply their brakes.  However, if the vehicle in front hits their brakes for no reason (brake checking) the vehicle in front could have some comparative negligence for causing the pile-up accident.
The middle vehicle. A vehicle can slam into the front vehicle even when the latter smoothly applied the brakes or was in motion. One car can rear-end the other when a driver gets distracted, exceeds the speed limit, fails to maintain a safe distance, or violates any other traffic rule.
The vehicle behind. The car behind all vehicles involved in a pile-up accident can be held at-fault if he or she rear-ended another car and triggered a chain-reaction collision.
Compensation in Multi-Vehicle Accidents in Pennsylvania
You need a knowledgeable Harrisburg car accident lawyer to investigate your particular multi-vehicle collision to determine fault and assign liability. Under Pennsylvania law, a car driver is entitled to compensation as long as their percentage of fault is at or below 50%.
Your recoverable compensation will be reduced by the percentage of fault assigned to you. Hire a skilled personal injury attorney to ensure that you are not blamed for something you did not do during the chain-reaction collision. Contact Ira H. Weinstock, PC, for a consultation. Call at 717-238-1657 or fill out this contact form.
Resource:
abc27.com/news/local/harrisburg/several-people-seriously-injured-in-harrisburg-multi-vehicle-accident/