Can a Pennsylvania Worker Refuse to Work During the COVID-19 Pandemic?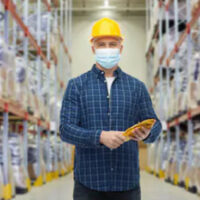 During the COVID-19 pandemic, Pennsylvania workers fall into two broad categories:
Those who cannot work due to the state's stay-at-home order (or worse, were laid off or furloughed); and
Those who have to report to work despite the risk of coronavirus exposure.
While there is little you can do if you cannot work due to Pennsylvania's statewide closure of all businesses except life-sustaining ones, many of those who continue working during the pandemic are wondering about their employee rights during these times of uncertainty.
Q: 'My Employer Requires Me to Continue Working, but Our Business is Not Allowed to Stay Open. What Should I Do?'
The governor provided a list of businesses that are allowed to stay open in Pennsylvania. If your employer, whose business is not "life-sustaining," decided to continue operating in violation of the order, you should call your local law enforcement agency.
Q: 'What Should I Do if I'm at a Higher Risk for COVID-19 and Don't Feel Safe Working?'
If your employer requires you to come to work, but you are at a higher risk for severe illness from coronavirus, you live with someone who is a high-risk individual, or you otherwise do not feel safe going to work, there a few options:
You can ask your employer to switch you to remote working, though doing so may not be possible for all types of workers and industries;
Use sick leave if you still have it;
Request leave under the Family and Medical Leave Act (FMLA), which was recently expanded to include some paid leave during the coronavirus pandemic;
Request necessary accommodations under the Americans with Disabilities Act (ADA) unless you do not have a health condition that qualifies as a disability; or
Join your coworkers to address your concerns to your employer (e.g., you could ask your employer to take measures to make the workplace safer for all workers). Under the National Labor Relations Act, workers cannot be retaliated against for collectively asking their employers to change workplace policies and working conditions.
Q: 'Can My Employer Fire Me for Refusing to Work?'
If you cannot reach a consensus with your employer regarding safe working conditions, can your employer fire you? If your actions are protected under the National Labor Relations Act, no.  If not, yes, unless you are part of a union. Typically, union members have just-cause protection in their employment contracts, which means their employers can only fire them for "cause."
However, the majority of workers in Pennsylvania are employed on an "at-will" basis. In other words, their employer can fire them for any reason at any time, unless this is a discriminatory reason based on the employee's membership in a protected class.
Also, your employer might have violated the ADA if you were fired because of a disability that affected your ability to work during the COVID-19 pandemic.
If you quit or get fired due to your refusal to work during the pandemic, you can apply for unemployment benefits.  However, to be eligible for unemployment benefits, you must establish that you left your job for necessitous and compelling reason.  Typically, you must also be able to demonstrate that you tried to keep your job. In this case, this means trying to come to an agreement with your employer by addressing your concerns. Preferably, this should be done in writing.
If you have been denied Unemployment compensation benefits, consult with our Harrisburg unemployment compensation attorneys at Ira H. Weinstock, P.C. Get a consultation by calling at 717-238-1657.
Resources:
ru.scribd.com/document/452553026/UPDATED-12-30pm-April-20-2020-Industry-Operation-Guidance
cdc.gov/coronavirus/2019-ncov/need-extra-precautions/people-at-higher-risk.html
https://www.paworkerscompensation.law/what-is-the-status-of-pennsylvania-unemployment-hearings/