How Long Will I Receive Workers' Compensation in Pennsylvania?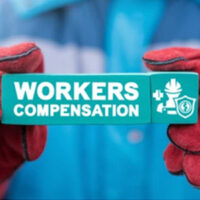 If you were injured on-the-job, your employer's workers' compensation insurance will cover your medical bills as a result of the work-related injury as well as provide compensation for a portion of your lost wages.
If you are considering filing a workers' compensation claim or your claim was already approved, you may wonder how long those workers' comp checks will keep coming.
It is vital to consult with a knowledgeable workers' compensation attorney in Pennsylvania to determine how long you can collect benefits in your particular case.
How long can you receive workers' compensation benefits?
Under Pennsylvania's workers' compensation law, injured workers are entitled to compensation if they were hurt in the course and scope of employment.
While the employer's insurance may cover your medical expenses as long as you require treatment, the length of time you can receive compensation for lost wages depends on your level of disability:
Temporary total disability. Under this classification, your condition was determined to be temporary, and you are expected to return to work once you start to feel better. If you qualify for temporary total disability benefits in Pennsylvania, you are entitled to lost wages benefits for an unlimited period of time as long as you are not found to be fully recovered, able to work in some capacity or death.
Partial disability: If the injured worker is  found able to work by a Workers' Compensation Judge or is  actually working, the injured worker  can receive partial benefits at 66% of the difference between earned wages and the pre injury wage for up to 500 weeks.  There are other scenarios that may allow an injured worker  to collect beyond 500 weeks but those cases  are fact specific and should be discussed with a qualified workers' compensation attorney.
Disfigurement. Under Pennsylvania law, a disfigured worker may be entitled to "specific loss" benefits if they suffered qualifying permanent and severe injuries such as a permanent loss of body part or function . A specific loss can also be awarded for an unsightly scar above the collar bone to the top of the head if not usually incident to employment. The amount of time and injured worker can collect for a specific loss for a given body part or scar is governed by the Workers' Compensation Act.
What to do if your workers' compensation payments stop?
If your workers' compensation benefits were discontinued, it is vital to speak with a knowledgeable attorney to appeal the insurance company's decision. The insurer may discontinue your workers' comp benefits for the following reasons:
You refused to get reasonable medical care;
You did not comply with an order to attend a medical examination;
You were convicted of a crime and imprisoned; or
You failed to fill out and return the LIBC-760 form (Employee Verification of Employment) within 30 days.
You have done nothing wrong and the checks are late or slow.
Also, under Pennsylvania workers' compensation law, your claim could be denied for failing to report the work-related injury within 120 days from the date of the workplace accident or discovering the work-related illness.
If your claim was denied, it is vital to consult with a Harrisburg workers' compensation lawyer to discuss your options. Our attorneys at Ira H. Weinstock, P.C., will review your claim to help you pursue the compensation you deserve. Call at 717-238-1657 for a consultation.