5 Mistakes That Could Hurt Your Workers' Compensation Case in Pennsylvania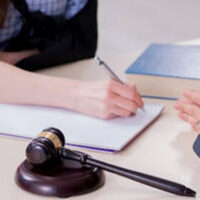 If you were injured at work or developed an occupational disease, you are entitled to workers' compensation benefits in Pennsylvania. However, just because you are "entitled" to the benefits does not mean that it will be easy to get compensated.
The workers' compensation claims process can be quite complicated and confusing. If you are not represented by an experienced workers' compensation attorney, you are likely to make mistakes that could hurt your case and lead to the denial of your claim.
Do not hesitate to contact a skilled workers' compensation lawyer in Pennsylvania to receive consultation about your situation and help you pursue the compensation you deserve. Talk to our lawyers at Ira H. Weinstock, P.C, today.
These five mistakes could hurt your workers' compensation claim
While there are more than five mistakes that you could potentially make while handling your workers' compensation claim without a lawyer, we have shortlisted the most common ones.
Not reporting the work-related injury in a timely manner
Pennsylvania law sets strict deadlines for reporting workplace accidents. Under Pennsylvania's workers' compensation law, a work-related injury must be reported to the injured worker's employer within 120 days from the date of the injury or date of diagnosis, whichever is sooner .
Failure to give notice to the employer within 120 days of your injury will result in the loss of your right to seek workers' compensation benefits. The only exception is when a worker's injury progressed over time or was not immediately apparent.
Once the employer's insurance company is notified of your injury, it has 21 days to either accept or deny your claim. If your workers' comp claim was denied, contact a Pennsylvania workers' compensation attorney right away.
Treating with the company doctor when no longer required
According to the Pennsylvania Department of Labor and Industry, injured workers are required to seek medical treatment for their work-related injury or occupational disease with one of the doctors on their employer's list of designated health care providers. However, there is a 90-day time limit for this requirement but only if a "panel physician" acknowledgement form is signed at the time of hire and as soon as practicable post injury.  NOTE, even if this form is properly executed, an injured worker can PAY FOR THEIR OWN DOCTOR.   Often times an insurance company will attempt to force an injured worker to a more employer friendly doctor and tell the injured worker they MUST see that doctor.  The only reason to see that doctor is to potentially have the insurance company pay for the visits.  If the employer fails to provide the list two times as stated above or fails to list a chiropractor on the designated list, the injured worker will have the ability for reimbursement if the case is found in the injured worker's favor.
If the injured worker treats with the panel doctor for 90 days, the injured worker is free to seek medical treatment with a doctor of their choice. If the injured worker does not agree with the company doctor during the first 90 days, they have a right to get a second opinion from another doctor on the panel list. The employer's doctor may not be looking out for your best interests, which is why switching among providers or seeking treatment with a doctor of your choice could help you protect your legal rights.
Underestimating your injuries
One of the worst things you can do after filing a workers' compensation claim in Pennsylvania is underestimating your injuries or not paying attention to pain or discomfort after the workplace accident.
There are many reasons why injured workers tend to underestimate their injuries or tell their doctor that "everything is fine":
Embarrassment
Feeling guilty
Wanting to protect their employer
Fear of getting fired due to a workers' comp claim
Trying to focus on their main injury
Later onset of pain from a different area of the body.
It is vital to let your doctor know everything about your condition after the on-the-job accident to allow them to diagnose your condition properly and help you get back on your feet as soon as possible.
Failing to disclose pre-existing conditions or prior injuries
Since your employer's insurance company will have access to your medical records once you file a workers' compensation claim, it will be able to see whether you had any pre-existing conditions or prior injuries.
Attempting to conceal or simply failing to disclose pre-existing injuries can result in the denial of your claim.
Not hiring a workers' compensation attorney
It is vital to be represented by a skilled and qualified workers' compensation attorney when pursuing compensation for your work-related injury or illness. Many people attempt to handle the claims process themselves without a lawyer. However, doing so can compromise the value and success of your claim.
Contact our Harrisburg workers' compensation lawyers to help you seek compensation for workplace injury and avoid the above-mentioned mistakes. Schedule a consultation with our attorneys at Ira H. Weinstock, P.C. Call at 717-238-1657 for a case review.
Resource:
dli.pa.gov/Businesses/Compensation/Documents/flow-of-wc-claim.pdf?src=org_pin_dj