Summer Job? Find Out Your Rights To Workers Compensation In Harrisburg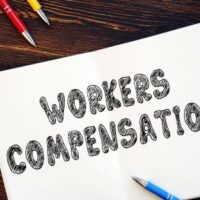 Summer provides an opportunity for part-time and seasonal workers to pick up extra income. Unfortunately, these workers tend to be at greater risk for on-the-job accidents and injuries. While they may not be afforded some of the same rights and privileges as full-time, permanent employees, they are generally still entitled to workers' compensation benefits. Our Harrisburg workers' compensation lawyer explains more about the rights of these employees and the hazards they often face on summer jobs.
Common Risks Faced By Summer Workers
While many regularly-scheduled workers choose to take time off over the summer, students and other types of workers use it as a means of making extra income. Many employers, such as PennDot, have summer employment programs that target teens and college students. In addition, the service industry typically hires large numbers of people of all ages to work from June through August, filling vacant positions and accommodating increased traffic at restaurants, hotels, swimming pools, amusement parks, and other popular venues.
While it can be lucrative to pick up a part-time or temporary position during the summer, it can also pose certain risks. Among the hazards these types of workers often face on the job that can increase the likelihood of injuries include:
Excessive sun and heat exposure;
Working excessive schedules;
Being denied breaks during long shifts;
Lack of proper training or experience on the job, making them more likely to suffer injuries due to accidents and overuse.
Workers' Compensation In Harrisburg For Part-Time, Seasonal Workers
Injuries sustained while working a part-time, temporary, seasonal job can end up impacting your health and financial security long after the end of the summer season. Sadly, many of these workers are reluctant to speak up. As they are typically denied many of the same benefits as regular, full-time workers, they may automatically assume they are not eligible for workers' compensation in Harrisburg.
However, the Pennsylvania Department of Labor and Industry (DLI) advises that, in most cases, these workers are covered. The state Workers' Compensation Act covers most employees, regardless of whether they work full or part-time, or on a temporary or permanent basis. Benefits available include payment of medical expenses, lost wages, short and long-term disability, and job retraining.
If you are a part-time or temporary worker and get injured on the job, follow these steps to protect your rights to workers' compensation benefits:
Report the incident immediately to your supervisor or the business owner;
Make sure an accident report is filed;
Seek medical care and follow your doctor's instructions regarding treatment and activity restrictions;
Follow up with the DLI and your employer to ensure they have filed the required forms.
Contact Our Harrisburg Workers' Compensation Lawyer
At the law office of Ira H. Weinstock, P.C., we protect the rights of part-time and seasonal workers, helping them get the benefits they are entitled to. To request a consultation with our Harrisburg workers' compensation lawyer, contact our office today.
Sources:
governmentjobs.com/careers/pabureau/jobs/3826246/penndot-summer-employment-program-non-student
dli.pa.gov/Individuals/Workers-Compensation/publications/Pages/LIBC-100-WC–The-Injured-Worker-Pamphlet.aspx#covered
dli.pa.gov/Businesses/Compensation/WC/Pages/Quick-Reference-Guide-to-LIBC-Forms-BWC-and-OCR.aspx