Reporting Labor Law Violations In Harrisburg: How To Protect Your Rights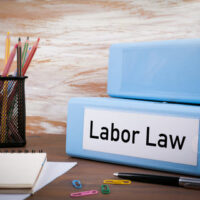 State and federal laws set minimum standards in terms of how you are treated in the workplace. When an employer violates these laws, you are entitled to report the incident and expect corrections to be made. Find out how to protect yourself and your rights in filing a labor law complaint.
Common Labor Law Violations
Employers are entitled to dictate policies and procedures that govern the workplace, but they must remain in compliance with state and federal laws. The Pennsylvania Department of Labor and Industry (DLI) addresses labor law violations. Among those most commonly reported include:
Discrimination: Laws apply to posting, interviewing, and hiring for jobs, rates of pay and hours, promotions, and the general atmosphere in the workplace.
Wage and hour disputes: Employers are required to provide state minimum wages and offer overtime in certain situations. There are also limits on the number of hours employees can work, especially in certain types of fields.
Workplace conditions: Employees are entitled to a safe workplace and to be provided protection against certain types of hazards.
These are just some of the broad categories in which labor law violations occur. Specific examples include sexual harassment, withholding pay or benefits, requiring excessively long shifts, and not providing time off for religious observances or family leave.
Your Rights In Speaking Up And Filing A Claim
Employers are required to adhere to state and federal labor laws. When they fail to comply, you have the right to speak out about the situation. Unfortunately, many workers are reluctant to do so due to fear of retaliation. It is important to be aware that the Whistleblower Protection Act (WPA) protects your rights in this situation.
You have the legal right to inform your supervisor, the company owner, or others involved of unsafe conditions or policies that violate labor laws. They, in turn, must act on your complaint and take whatever actions are needed to address the situation. If they fail to do so or attempt to retaliate against you in any way, you may be entitled to file a lawsuit against them. In addition to facing fines and other penalties, compensation you may be entitled to in a labor law complaint includes:
Payment of all of your legal costs in filing the claim;
Reinstatement to your job if you were wrongfully terminated;
Payment of any lost wages or other compensation you are owed;
Additional amounts designed to cover any pain or suffering their actions caused, as well as any potential harm to your professional reputation or career.
Request A Confidential Consultation With Our Harrisburg Labor And Employment Law Attorney
It is common to feel powerless or intimidated in reporting labor law violations. At the law office of Ira H. Weinstock, P.C., we provide the legal protection you need. To discuss your options and your rights in filing a claim, call or contact us online and request a confidential consultation with our Harrisburg labor and employment law attorney today.
Sources:
dli.pa.gov/Individuals/Labor-Management-Relations/llc/Pages/Labor-Law-Compliance.aspx
oig.dhs.gov/whistleblower-protection#:~:text=The%20Whistleblower%20Protection%20Act%20