Steps To Take Now To Prepare For A Harrisburg Social Security Disability Claim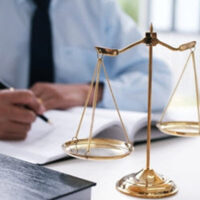 It is easy to take your health and the income you make from your job for granted. Unfortunately, accidental injuries, sudden illnesses, or the worsening of a chronic health condition could put both at risk. Long-term disabilities that prevent you from working for a year or longer can happen to anyone, at any age. If you are at risk, our Harrisburg Social Security disability lawyer encourages you to act now to protect your rights to benefits.
Are You At Risk For Long-Term Disabilities?
If you are young and otherwise healthy, long-term disabilities may not seem like a concern. However, according to the Social Security Administration (SSA), roughly one out of every four twenty-year-olds suffers a long-term disability prior to reaching retirement age. Unfortunately, the odds increase the older you get.
There are certain factors that can put you at an increased risk and make you more likely to eventually need Social Security disability benefits. These include:
Engaging in potentially dangerous sports or recreational activities, such as skiing, rock-climbing, hang gliding, tackle football, or hockey;
Having unhealthy habits, such as smoking, taking drugs, drinking to excess;
Overeating and leading a sedentary or high-stress lifestyle;
Having a family history of physical or mental health conditions that could result in long-term disabilities, such as heart disease, diabetes, and depression;
Currently receiving treatment for certain types of injuries, such as back or neck problems, or chronic conditions such as asthma.
Preparing For Future Long-Term Disabilities
If you have been steadily employed over the years and earned enough work credits, you may be entitled to Social Security disability benefits. These can provide a steady income for people who suffer a qualifying condition that prevents them from working a year or longer. However, be aware that applying is a long and complex process, and the majority of applications are denied on the first try.
To protect yourself and your financial security, it is important to begin preparing well in advance if you have any risk factors that increase your odds of suffering a long-term disability in the future. This includes:
Get regular physicals from your doctor and report any new symptoms promptly;
Undergo any preventative testing or treatment they recommend;
Keep copies of all your medical records and the outcome of any tests;
Review your eligibility for benefits through the Social Security Administration;
If you are already experiencing troubling symptoms, keep a journal detailing the impact they have on your life and your ability to work.
Contact Our Harrisburg Social Security Disability Lawyer Today
Social Security disability claims can take years to get approved. Do not wait until you are completely disabled to take the actions needed to obtain benefits. At the law office of Ira H. Weinstock, P.C., we help you get the total amount you are entitled to, in the quickest amount of time possible. Call or contact our Harrisburg Social Security disability lawyer online and request a consultation today.
Sources:
ssa.gov/pubs/EN-05-10029.pdf
ssa.gov/benefits/disability/