Truck Underride Protection: How Hollywood Starlet's Death Saved Lives And New Efforts To Prevent Fatal Truck Accidents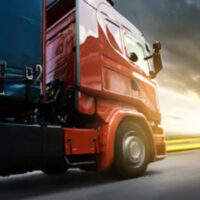 Truck accidents are one of the most dangerous types of crashes. Considering the large size and weight of most 18-wheelers, motorists involved in these collisions often suffer severe, potentially fatal injuries. One of the ways in which they can happen is in truck underride accidents. Our Harrisburg truck accident lawyer explains how the death of a Hollywood starlet decades ago continues to help save lives and new efforts to protect the safety of motorists.
Mansfield Bars Help Prevent Underride Truck Accidents
Any type of truck accident is dangerous, but underride crashes are among the most potentially devastating. They happen when a motorist rear-ends a semi-trucker, 18-wheeler, or other big rig and, rather than just crashing into it, goes completely underneath. Underride protection bars, otherwise referred to as Mansfield bars, are designed to prevent this from happening.
The bars get their name from Hollywood starlet Jane Mansfield, who was popular during the 1960s. The platinum blonde was on a press junket and traveling to New Orleans by car late one night with her driver, lawyer, and two children in the backseat. The road they were on was dark, and they failed to see a tractor-trailer stopped ahead. They crashed into the rear of the truck and went underneath, completely crushing their vehicle.
All the adults were killed, but Mansfield's two children did survive. (One of them is Mariska Hargitay, star of the long-running Law and Order SVU series). In the aftermath of the tragic and grisly crash, Congress made so-called 'Mansfield bars' mandatory. They hang below the rear of the truck and prevent motorists from slipping underneath.
New Efforts To Require Side Underride Bars
Truck underride accidents pose serious risks and can happen due to errors or mistakes on the part of the trucker or the motorist involved. According to the Insurance Institute of Highway Safety (IIHS), underride bars save hundreds of lives each year. However, side underride truck accidents continue to be a risk.
These types of truck accidents can happen as a result of intersection crashes or side-swipe collisions, which are common when sharing the road with large commercial vehicles. While rear-underride protections are required under the U.S. Code of Regulations for trucks in all 50 states, there is no requirement for side-underride bars. Many in the trucking industry complain about the cost of installing these additional protections and downplay the impact they could have on traffic safety, but the IIHS states that making them mandatory could prevent hundreds of additional traffic fatalities each year.
Our Harrisburg Truck Accident Lawyer Helps Victims Get Compensation
Truck accidents in Harrisburg can cause devastating personal injuries. At the law office of Ira H. Weinstock, P.C., we hold truck drivers, the companies they work for, and others involved accountable for losses victims and their families suffer as a result. To get the compensation you are entitled to, call or contact our Harrisburg truck accident lawyer online and request a consultation today.
Sources:
jdpower.com/cars/shopping-guides/what-are-mansfield-bars
iihs.org/news/detail/nhtsa-study-underestimates-benefits-of-side-underride-guards-for-trucks#:~:text=Federal%20regulations%20require%20tractor%2Dtrailers,all%20new%20trailers%20and%20semitrailers.
gao.gov/products/gao-19-264