Driving In No-Zones Increases Harrisburg Truck Accident Risks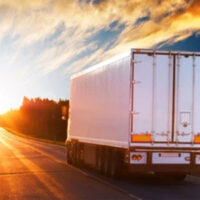 Truck accidents in Harrisburg pose major risks to residents. Considering the massive size and bulk of most big rigs, motorists involved often end up suffering serious, potentially life-threatening personal injuries. Giving truckers plenty of room on local roads and being aware of large blind spots surrounding these vehicles, known as no-zones, can help to reduce your odds of being involved in this type of crash.
Getting Caught In Truck Blind Spots Dangerous For Drivers
According to the state Department of Transportation (PennDOT), an average of roughly 7,000 truck accidents in Pennsylvania happen each year. With our close proximity to the PA Turnpike and other major interstates, motorists in our area are at high risk.
As it is common to encounter trucks on both local roads and highways, it is important for drivers to be aware of the limitations truckers face in operating these vehicles. The average truck can measure nearly 20 feet long, with a weight of up to 40 tons. Not only does this increase truck accident risks in Harrisburg, but also the number of motorists involved and the potential for fatal injuries.
One of the biggest hazards is truck no-zones, which are large blind spots surrounding commercial vehicles. Just like with blind spots in a regular vehicle, these are areas in which nearby motorists may disappear completely from the truck driver's view. PennDOT warns that truck no-zones can generally be found in the following locations:
On the left side of the truck, extending along the length of the cab in the opposing lane;
On the right side of the truck, extending up to two lanes across and the entire length of the rig;
In the back of the truck, extending nearly 200 feet;
In front of the truck, extending out 20 feet or more.
Protecting Yourself Against No-Zone Truck Accidents in Harrisburg
With the amount of traffic in our area, drivers face serious risks when it comes to no-zone truck accidents in Harrisburg. To protect yourself and your passengers, the Federal Motor Carrier Safety Administration (FMCSA) recommends following these tips:
Keep out of no-zones: Do what you can to avoid driving in a no-zone for longer than a few seconds. Keep in mind that if you cannot see the driver sitting in the cab, they likely cannot see you.
Avoid tailgating: Maintain your distance when driving behind trucks and avoid following too closely, commonly referred to as tailgating;
Be considerate when passing: Truckers require more time and space to respond to unexpected events. Indicate prior to passing and avoid cutting the trucker off.
Contact Our Harrisburg Truck Accident Lawyer
Truck accidents in Harrisburg often result in serious, potentially life-threatening personal injuries. At Ira H. Weinstock, P.C., we help victims and their families get the compensation they are entitled to in a claim. To request a consultation with our Harrisburg truck accident lawyer, call or contact our office online today.
Sources:
penndot.pa.gov/TravelInPA/Safety/Documents/2020_CFB_linked.pdf
penndot.pa.gov/PennDOTWay/pages/Article.aspx?post=44
fmcsa.dot.gov/sites/fmcsa.dot.gov/files/docs/ourroads/80251/driving-safely-around-cmvs.pdf