Four Dangerous Driving Behaviors That Increase Harrisburg Car Accident Risks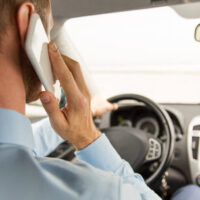 Car accidents In Harrisburg are a common cause of serious, potentially life-threatening personal injuries and happen on a regular basis. In most cases, negligence on the part of one of the motorists involved is responsible. While you cannot control how other drivers behave, our Harrisburg car accident lawyer wants you to be aware of the risks. The following highlights four dangerous driving behaviors that can make a crash or collision more likely to happen.
Common Causes of Car Accidents In Harrisburg
According to the Pennsylvania Department of Transportation (PennDOT), roughly 3,000 car accidents in Dauphin County happen each year. These can leave drivers and passengers involved suffering serious harm, with personal injuries that impact them for months or even years after. When traveling on local roads, it is important to be aware of the risks. To reduce the likelihood of being involved in a crash, avoid these four common dangerous driving behaviors:
Aggressive Driving
It can be frustrating dealing with the amount of traffic in and around Harrisburg. Adverse weather and road construction often make the problem worse. Unfortunately, when drivers get angry and engage in aggressive behavior, it can dramatically increase car accident risks.
Following too closely and tailgating other drivers, failure to yield, and improper passing all make crashes more likely to happen. To reduce your risks, allow plenty of time to reach your destination, stay informed about local traffic conditions, and take some deep breaths to maintain your composure when encountering delays.
Distracted Driving
Most of us keep busy schedules, and the ability to multitask is considered a plus. However, one place it can work against you is when you are behind the wheel. Unfortunately, despite laws prohibiting it, distracted driving continues to be a common cause of car accidents in Harrisburg. Driving is a complex skill that requires your undivided attention. Put down your phone, avoid texting or checking emails, and refrain from any other activity that diverts your attention from the road.
Speeding
The National Highway Traffic Safety Administration (NHTSA) warns that speeding not only increases car accident risks, but also the potential for severe and life-threatening personal injuries. Pay attention to posted speed limits and reduce your rate of travel in heavy traffic, inclement weather, and when encountering areas under construction.
Driving Under The Influence
Most people are aware of the dangers of drunk driving and how it dramatically increases car accident risks. However, keep in mind that recreational drugs and prescription or even over-the-counter medications can impact driving abilities, making you more likely to be involved in a crash.
Our Harrisburg Car Accident Lawyer Helps You Recover
Unfortunately, even if you are a safe driver and take reasonable precautions, car accidents in Harrisburg can happen due to negligence on the part of other motorists. At Ira H. Weinstock, P.C., we help you get the compensation you need to recover. Give us a call or contact our Harrisburg car accident lawyer online and request a consultation today.
Sources;
penndot.pa.gov/TravelInPA/Safety/Documents/2021_CFB_linked.pdf
nhtsa.gov/risky-driving/speeding