Wage Disputes In Harrisburg: How To Get The Money You Are Owed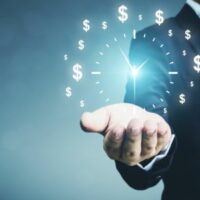 You work hard for the money you make and depend on your wages to meet monthly bills and provide for yourself and your family. It is a serious problem when an employer fails to pay you the amount you are otherwise entitled to. In addition to state laws that apply in this situation, the federal Fair Labor Standards Act (FLSA) provides important protections to ensure you get the total amount you are owed. Our Harrisburg FLSA lawyer details common types of wage disputes and how we can help to resolve them.   
 Common Types Of Wage Disputes Between Employers and Employees  
The Pennsylvania Department of Labor and Industry (DLI) has strict standards when it comes to protecting employees and their wages. While it provides oversight and serious penalties for employers who violate state wage laws, wage disputes are still unfortunately common.  
 Wage disputes in Harrisburg can impact workers in any position or industry, robbing them of compensation and valuable benefits they are otherwise owed. Common types of these disputes include:   
Failure to pay the state minimum wage;

 

Failure to provide fringe benefits, such as holiday pay, sick time, and vacation pay

when part of your compensation package

;

 

Failure to pay required overtime;

 

Failing to pay wages employees are otherwise entitled to under the Family

Medical

Leave Act and other federal laws

when available

;

 

Failure to notify employees when wages are reduced;

 
Failure to detail withholdings or to comply with state and federal withholding regulations;

 

Failure to pay wages in an appropriate manner and on a pre-agreed date;

 

Failure to pay final wages when an employee quits or is terminated. 
Getting The Compensation You Are Entitled To  
As an employee, you depend upon your employer to treat you fairly and to pay the total amount of wages, benefits, and other types of compensation that you are legally owed. Failing to do so violates the federal Fair Labor Standards Act (FLSA), and you have the right to take legal action.   
Our Harrisburg FLSA lawyer acts as a strong legal advocate on your side in this situation and can take the following actions on your behalf:   
Thoroughly review your case to determine your rights under state and federal law and the total amount you are owed;

 

Notify your employer that they are in violation and demand payment;

 

File legal complaints with the state DLI and the U.S. Department of Labor;

 

File a wage dispute lawsuit on your behalf, seeking payment for the total wages you are owed, legal fees, and additional amounts to cover other damages you may have suffered due to your employer's actions. 

 

 
Request A Consultation With Our Harrisburg FLSA Lawyer Today 
 You work hard for your money and have the right to expect payment for the total amount you are owed. At Ira H. Weinstock, P.C., we help you get your outstanding wages, as well as any other compensation you may be entitled to. To discuss your options in filing a claim, contact our office and request a consultation with our Harrisburg FLSA lawyer today.  
Sources:
dli.pa.gov/Individuals/Labor-Management-Relations/llc/Pages/Wage-Payment.aspx
dol.gov/agencies/whd/flsa