What Causes Truck Accidents In Harrisburg?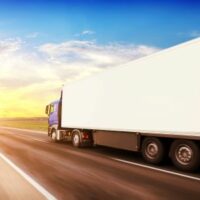 Large trucks routinely travel through Harrisburg and around the Harrisburg area on I-81, on the Pennsylvania Turnpike, and on a wide range of other roads. According to the Pennsylvania Department of Transportation (DOT), large truck fatalities have decreased in Pennsylvania in recent years, yet the numbers remain high. In 2020, there were 122 large truck fatalities in Pennsylvania alone, and many more people sustained nonfatal injuries. More than 21 percent of all large truck crashes in Pennsylvania occur on interstate highways, and about 34 percent occur on the Turnpike alone. Yet smaller state highways and local roads also see large truck crashes, with those roads accounting for nearly 17 percent of all heavy truck crashes in the state.
What causes these accidents? The Federal Motor Carrier Safety Administration (FMCSA) conducts a large truck causation study, and our Harrisburg truck accident lawyers can provide you with more information about some of the most common causes of trucking collisions in the Harrisburg area.
Fatigued and Drowsy Driving in Harrisburg 
Drivers of large trucks like semi-trucks or 18-wheelers are required to comply with "hours of service" regulations set by the FMCSA. These regulations are specifically in place to prevent truckers from remaining behind the wheel when they are too tired or fatigued to drive safely. Since many truck drivers are paid when they deliver a load, as opposed to getting paid based on hours on the road, truck drivers often want to stay behind the wheel for as long as possible before stopping. Yet many consecutive hours of driving can be tiring, especially when a person has been on the road all day and has not slept well. The FMCSA sets its "hours of service" regulations based on whether a driver is carrying passengers or cargo, but in general, most truck drivers cannot be behind the wheel for more than 11 consecutive hours, and they must take a break of at least 10 hours before driving again. Even with these regulations in place, truckers still engage in drowsy driving and cause crashes.
Other motorists on the road can also be responsible for drowsy driving crashes involving a large truck. When a person is too tired to drive, studies suggest that the person can be just as impaired as a drunk driver. With fatigue, a person's reaction time is slowed, and they can even fall asleep at the wheel and cause a head-on collision.
Traffic Safety Violations 
Beyond drowsy or fatigued driving, there are a wide range of other traffic violations that can result in a large truck crash. Whether the truck driver's negligence causes the crash or another motorist's negligence results in a collision with an 18-wheeler, common traffic safety violations that can cause truck accidents include but are not limited to:
Drunk or intoxicated driving;
Speeding;
Following too closely;
Refusing to let a truck pass; and
Distracted driving.
Trailer Loaded Improperly
 Large trucks are extremely heavy, and in order for truck drivers to safely transport goods, the trailers need to be loaded properly. It is critical for companies loading large truck trailers to ensure that the weight is evenly distributed, and to ensure that the weight in the trailer will not shift with movement. When a trailer has been loaded improperly, a truck driver can have more difficulty coming to a stop and can be at risk of a jackknifing accident that can result in a serious collision with another vehicle. The company that loaded the trailer can be liable when these accidents happen.
Contact a Harrisburg Truck Accident Attorney
Were you injured in a truck accident? One of the Harrisburg truck accident attorneys at Ira H. Weinstock, P.C. can speak with you on a claim.
Sources:
penndot.pa.gov/TravelInPA/Safety/Documents/2020_CFB_linked.pdf
fmcsa.dot.gov/research-and-analysis/research/large-truck-crash-causation-study
fmcsa.dot.gov/regulations/hours-of-service