Who Is Responsible For A Truck Accident?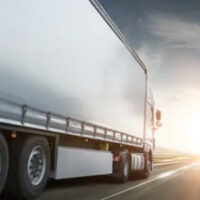 When a truck accident occurs in or around Harrisburg, Pennsylvania, many different parties may be responsible for the crash. As such, it may be possible to file a truck accident lawsuit against one or more parties in order to seek financial compensation for your losses. Generally speaking, trucking companies and employers tend to have deeper pockets than a truck driver, so it can be advantageous to determine whether a trucking company or employer may also bear responsibility when a truck driver causes a crash. In some cases, other parties also may be responsible for the crash and resulting injuries. Our Harrisburg truck accident lawyers can provide you with more information about the parties who are often liable for harm in a large truck crash.
Truck Driver 
In many truck crashes, the truck driver is at fault for the crash. According to the National Highway Traffic Safety Administration (NHTSA) Large Truck Crash Causation Study, there are a wide variety of truck accident causes, frequently including truck driver error. Truck driver error may include drowsy or fatigued driving, aggressive driving such as speeding or following too closely, intoxicated driving, or distracted driving that may include talking or texting on a handheld smartphone.
Employer or Owner of the Trucking Company 
The employer of the truck driver, or the owner of the trucking company that employs the truck driver, also may be responsible for a crash when a truck driver's error causes the collision. Under the legal doctrine of respondeat superior, or through vicarious liability, an employer can be liable for an employee's errors and the harms that result.
In other circumstances, the employer or owner of the trucking company also may be responsible for failing to have the large truck properly maintained, or failing to attend to notice of a safety recall.
Company Responsible for Loading the Trailer 
Tractor-trailers must be loaded properly, or else the uneven distribution of weight can contribute to a crash. When the company responsible for loading the truck does so improperly, it may be responsible for the injuries that occur in a collision.
Mechanic Who Worked on the Truck 
Large trucks must be regularly serviced and properly maintained. If service work is performed negligently on a large truck by a mechanic, that mechanic or the mechanic's employer might be responsible for injuries that occurred in a large truck crash.
Designer or Manufacturer of a Defective Truck Part 
Sometimes serious 18-wheeler accidents happen as a result of defective truck parts, such as defective brakes or defective tires. If a safety defect causes a truck crash, the designer or manufacturer of the defective truck part may be responsible for damages.
Contact a Harrisburg Trucking Accident Attorney 
If you or someone you love sustained injuries in a truck crash in Pennsylvania, you should seek advice from one of our Harrisburg truck accident lawyers today. Depending upon the circumstances of your case, you may be able to file a lawsuit against one or more parties in order to seek financial compensation for your losses. Contact Ira H. Weinstock, P.C. for more information.
Resource:
nhtsa.gov/sites/nhtsa.gov/files/18esv-000252.pdf