Social Security Disability: Am I Disabled?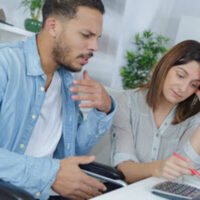 When you are planning to seek Social Security Disability benefits (SSD benefits), it is essential to understand how the Social Security Administration (SSA) defines a disability. To be clear, in addition to requirements based on the length and amount of your work history, you will need to prove that you are disabled according to the SSA's definition. While you might think it is obvious that you meet the required definition for a disability based on your medical records and documentation from your healthcare provider, you should know that the SSA's disability definition may be more specific than you realize. If you have any questions or need help determining your eligibility for SSD benefits, one of our Harrisburg Social Security disability lawyers can help you. In the meantime, the following are some key things to know about proving that you are disabled in order to receive SSD benefits.
Your Doctor's Definition of a Disability Might Not Be the Same as the Social Security Administration's Definition 
First, you should know that you cannot automatically meet the SSA's definition of a disability—allow you to obtain SSD benefits—simply because your doctor or other healthcare provider has told you that you have a disability or has described you as disabled. Your doctor's definition of what it means to have a disability, or to be disabled, may be different or broader from what the SSA says.
Likewise, being unable to perform certain work tasks, or being unable to do certain things that you were able to do prior to your injury or illness, may mean that you have a disability in general, but you may not have a disability as the SSA has defined it. For example, in Merriam-Webster dictionary, a disability is defined relatively broadly as "a physical, mental, cognitive, or developmental condition that impairs, interferes with, or limits a person's ability to engage in certain tasks or actions or participate in typical daily activities and interactions." A number of injuries or conditions that meet this definition would not necessarily qualify for SSD benefits, and we can explain why.
Understand the SSA's Definition of a Disability for SSD Eligibility 
How does the Social Security Administration define a disability for purposes of SSD benefits eligibility? The SSA uses the definition of a disability that is contained in the Code of Federal Regulations:
"The law defines disability as the inability to do any substantial gainful activity by reason of any medically determinable physical or mental impairment which can be expected to result in death or which has lasted or can be expected to last for a continuous period of not less than 12 months. To meet this definition, you must have a severe impairment(s) that makes you unable to do your past relevant work or any other substantial gainful work that exists in the national economy."
Here, to be disabled and eligible for SSD benefits, your injury or condition must have lasted or be expected to last for at least 12 months (or to result in death), and it must prevent you from doing any substantial gainful work, regardless of the type of work you did prior to your injury or diagnosis.
Contact a Disability Lawyer in Harrisburg 
If you have questions about eligibility for SSD benefits or meeting the required definition of a disability, a Harrisburg Social Security disability attorney at our firm can help you. Contact Ira H. Weinstock, P.C. to learn more.