How Can Comparative Negligence Affect My Auto Accident Claim?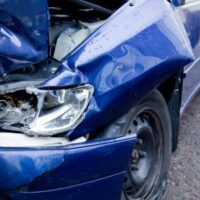 If you have been involved in a motor vehicle accident in Harrisburg, can you recover damages if you believe you are partially at fault for the collision? Similarly, what will happen to your claim if you are certain that the other driver is fully at fault for the crash, but that motorist raises the defense of comparative negligence and says you are also at fault for the accident? When you are filing a car accident claim in Pennsylvania, it is important to understand how comparative negligence, which can also be known as comparative fault, could affect your case. An experienced Harrisburg car accident lawyer at our firm can assist you.
Pennsylvania No-Fault Insurance 
If you have no-fault insurance in Pennsylvania and are planning to file a claim through your own no-fault insurance, it is important to understand that Pennsylvania's comparative negligence law will not impact your payout from the insurance company. No-fault insurance is designed to provide motorists with compensation for injuries sustained in car accidents without regard for negligence or fault.
If you are planning to file a third-party claim through the other driver's insurance company in order to seek compensation for property damage to your vehicle, for example, then your own fault could ultimately affect the settlement that the insurance company offers. The specific language of comparative negligence will become more significant if you file a lawsuit against the negligent motorist.
Understanding Comparative Negligence in Car Accident Lawsuits 
If an insurance claim is insufficient to obtain full compensation for your losses, you may be considering the possibility of filing a civil lawsuit against the at-fault driver. If you believe you were also partially to blame for the collision, it is important to avoid making any kind of comments about your own fault, or apologizing (or taking any other steps that could be understood as an admission of fault) before you seek advice from a lawyer.
If the defendant raises comparative negligence as a defense to paying damages, you should learn about how comparative fault works under Pennsylvania law. Pennsylvania follows a "modified comparative fault" rule, which means that a plaintiff can obtain damages even if the defendant can successfully prove that the plaintiff is partially at fault as long as the plaintiff is not more at fault than the defendant or defendants. In other words, the plaintiff can recover as long as she or he is 50 percent or less at fault. Once the plaintiff is 51 percent or more at fault, that plaintiff is barred from recovery. If a plaintiff is 50 percent or less at fault, the plaintiff's recovery will be reduced by his or her percentage of negligence. 
Contact Our Harrisburg Auto Accident Lawyers 
If you were injured in a motor vehicle collision and want to learn more about filing a lawsuit against a negligent driver after a crash, an experienced Harrisburg auto accident attorney at our firm can begin working with you today on your case. Contact Ira H. Weinstock, P.C. today for more information about how we can assist you.