How Much Time Do I Have To File An Auto Accident Claim?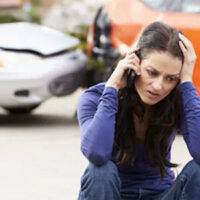 Nobody expects to get hurt in a car accident, truck accident, motorcycle accident, or another type of auto collision in the Harrisburg area. Yet motor vehicle crashes happen more often than you might think, and it is important to be prepared. After a serious accident, you may be disoriented and struggling to deal with the physical injuries you have experienced. The stress of being unable to work due to the seriousness of your injuries can compound the difficulty of your circumstances. Financial compensation can help with your recovery.
Yet you will only be eligible to obtain financial compensation for your injuries if you file your claim in a timely manner and before the statute of limitations runs out. How much time do you have to file a claim? It depends on the facts of the case, but the following considerations can help you to understand the timeline for your case.
Insurance Claims Do Not Have the Same Statute of Limitations as Lawsuits 
Most auto accident claims in Pennsylvania will begin with an auto insurance claim. While some accident victims can obtain fair and full compensation through an insurance claim, many people who are injured in collisions need to move forward with a lawsuit against the negligent motorist.  It is important to know that filing an auto insurance claim does not satisfy the timing requirement associated with the statute of limitations for filing a lawsuit.
In some cases, auto insurance claims can take many months or more, and that time all counts toward the statute of limitations. You should make sure you are paying attention to the clock ticking.
Statute of Limitations for Auto Accident Lawsuits 
Most car and truck accident lawsuits have a two-year statute of limitations under Pennsylvania law. What this means is that you will have two years from the date of the collision to file a lawsuit against the liable party. Once that two-year clock is up, you will be barred from filing a lawsuit under Pennsylvania law. To ensure that you file your lawsuit before the statute of limitations runs out, you should immediately seek advice from a lawyer about the statute of limitations and timing for your claim.
Some Cases Have a Shorter Statute of Limitations 
While most auto accident lawsuits will have a two-year statute of limitations, some claims must be filed in a much shorter time. If you need to file a claim against a government entity, you will likely have only six months from the date of the accident to file your claim. Once that six-month time window ends, you will be ineligible to file a claim for compensation.
Why would an auto accident lawsuit involve a government entity? If your accident involved a government employee who was driving a government vehicle, the government could be liable. Similarly, if your injuries resulted from an accident caused by damaged roads, the government could be responsible for damages.
Contact Our Harrisburg Auto Accident Lawyers Today 
While talking to a lawyer and filing a claim may be one of the last things on your mind when you are dealing with so many immediate concerns after a crash, it is essential to keep in mind that obtaining financial compensation for your losses will be able to help alleviate some of the stress you are experiencing. Our experienced Harrisburg car accident lawyers can help you to seek the financial compensation you deserve. Contact Ira H. Weinstock, P.C. today.