How To Prove Fault In A Car Or Truck Accident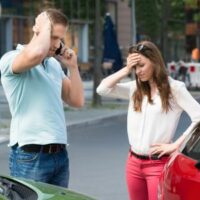 When you have been injured in a truck collision or a car crash in the Harrisburg area because of another driver's negligence, it is critical to do everything you can to ensure that you have the information you will need to prove fault and to obtain compensation for your losses. While proving fault in a motor vehicle collision will require attention to details that are specific to your own case, there are general ways in which fault can be proven in a traffic collision. You should always seek advice from a Harrisburg personal injury attorney who can assess the particular facts of your case to determine what type of evidence and information you will need to prove that the other driver was at fault. In the meantime, the following are important considerations for proving fault in a car or truck accident.
Witness Statements 
If you can obtain contact information for witnesses who saw the accident and can give a first-hand eyewitness account, such witness statements can be crucial for proving fault in the accident and allowing you to obtain financial compensation through an insurance claim or auto accident lawsuit.
Photographs from the Scene of the Accident 
It is critical to take photographs at the scene of the accident if you are able to do so. While many traffic collisions, especially those involving large trucks, may result in injuries that are so severe you cannot document the area, if you can, take a wide range of pictures. You should capture images that show the broader scene, as well as close-up images that depict injuries and property damage. Photographs can be essential in a motor vehicle accident claim in which you are seeking compensation from the at-fault driver, and they can also be important for an accident reconstruction expert, which we will explain below.
Modeling from an Accident Reconstruction Expert 
When you need to prove fault in a motor vehicle collision, it is often helpful to work with an accident reconstruction expert to show how an accident happened and why it happened. Accident reconstruction experts can provide information about a wide variety of collision types that occur at various times of day and in varying conditions. Photographs taken at the scene of the crash can often be helpful to an accident reconstruction expert who is putting together a fuller portrait of the scene.
Medical Expert Testimony and Medical Records 
You should seek medical attention as soon as possible after any kind of crash in which you will need to file a claim for compensation. By seeking medical attention quickly, not only can you prevent your injuries from worsening due to lack of immediate diagnosis and treatment, but you can also use your medical records and your physician's knowledge to prove fault.
Police Report from the Collision 
Police reports can also be critical in proving fault in any kind of truck crash or car collision. Police should be called to any accident scene in which someone is injured, and the Pennsylvania State Police provides an Online Crash Report Requests website where you can obtain a copy of your accident report to use in your claim.
Contact a Harrisburg Personal Injury Lawyer Today 
If you were injured in a collision and need help proving fault, you should get in touch with one of the experienced Harrisburg car accident attorneys at Ira H. Weinstock, P.C. Our firm has years of experience representing clients in car and truck accident claims, and we can speak with you today about your options for seeking compensation.
Source:
pa.gov/psp/crash-reports/home