Broken System Creates Problems In Getting Social Security Disability In Harrisburg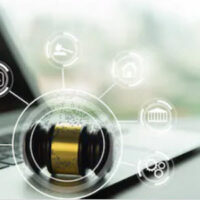 If you suffer from an injury, illness, or chronic health condition that prevents you from working, Social Security disability benefits can be a lifeline. Unfortunately, problems within the Social Security system can make obtaining these benefits difficult. Our Harrisburg Social Security disability lawyer explains common issues that are causing some to say the system is broken and how to work around this.
Problems With The Social Security Disability System
Social Security Disability Insurance (SSDI) is a federal program administered through the Social Security Administration (SSA) and funded through taxpayer money. For close to 70 years, it has been providing benefits to people who suffer from qualifying conditions that prevent them from working for a year or longer. While it has never been easy to navigate, problems within the system have now reached near-crisis levels.
In annual statistical reports released by the SSA, approval rates for initial disability claims hover at a dismal 20 percent. This means that one out of every five Social Security disability applications is denied. Other common problems include:
Lengthy claims processing times;
Requests for excessive documentation;
Failing to record submitted medical records or other paperwork;
Misclassifying applicants and marking them as ineligible despite having the required work credits and a qualifying condition. 
Dealing With A Broken Social Security System
All of the above are long-standing issues with the SSA, which applicants for disability benefits must overcome prior to finally getting approved and receiving payments. Dealing with this is bad enough but now there are a whole new set of problems, which are causing some to say the entire system is broken.
Labor shortages due to low pay, failure to hire qualified candidates, closures of local offices, an outdated online system, and a flood of applications since the pandemic are all problems that combine and impact claim applicants. According to a recent report from the Washington Post, Social Security disability claims processing times in Pennsylvania are more than 60 percent longer than they were just a few years ago.
With all these issues, what can you do to help decrease wait times and increase the odds of getting your Social Security disability claim approved? Our Harrisburg long-term disability attorney recommends the following:
Get a firm diagnosis from your doctor;
Keep all medical records, including test results and the outcome of any treatment;
Keep statements of lost wages and other costs incurred due to your disability;
Apply for disability benefits the same day you become unable to work;
Respond to any correspondence you receive from the SSA promptly;
Contact our Harrisburg long-term disability attorney.
Our Harrisburg Long-Term Disability Attorney Is Here To Help
At Ira H. Weinstock, P.C., our extensive experience in handling Social Security disability cases makes us a strong ally on your side. You can count on us to get the benefits you are entitled to in the quickest amount of time possible. For help in filing a claim or appealing denials, call or contact us online and request a consultation with our Harrisburg long-term disability attorney today.
Sources:
ssa.gov/policy/docs/statcomps/di_asr/2020/sect04.html
washingtonpost.com/politics/2022/12/05/social-security-disability-benefit-offices-backlog-breaking-point/