How Switching To Daylight Saving Time Can Increase Personal Injury Risks In Harrisburg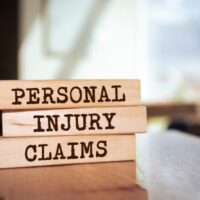 After a long, cold winter, Harrisburg residents eagerly look forward to spring. In addition to warmer weather, this means an increase in daylight hours. The days naturally get longer at this time of year, but setting our clocks ahead an hour helps to delay sunset even further. While making the switch to Daylight Saving Time may allow you to enjoy more of your favorite outdoor activities, it also poses certain risks. Our Harrisburg personal injury lawyer explains more about the impacts and how to protect yourself.
The Impact Daylight Saving Time Has On Your Body
Daylight Saving Time begins at 2:00 a.m. on March 12, 2023, when we change our clocks and 'spring forward' an hour. It is a practice that began during World War I that was designed to decrease energy use and conserve resources. However, today it is done mostly out of habit and due to the fact that it is required by law.
In recent years, there has been a national movement to do away with time changes in the fall and remain on Daylight Saving Time year-round. This is largely due to the negative health impacts that tend to go along with time changes. According to the National Institutes of Health (NIH), time changes can disrupt the signals sent from the brain and the body's natural circadian rhythms. Typically, hospitals see an increase in heart conditions, strokes, mental health disorders, and other serious problems in the weeks after. They also see an increase in personal injury rates.
How Time Changes Increase Personal Injury Risks
Beyond the missed hour of sleep due to setting clocks ahead, people often experience sleep disturbances in the aftermath of Daylight Saving Time, as their brain and body struggle to adjust. Sleep deprivation can have adverse impacts on your general health and mimics many of the same effects as being under the influence, making the following types of accidents more common:
Car accidents;
Truck accidents;
Bicycle accidents;
Pedestrian accidents;
Slip and fall accidents;
Work-related accidents.
To offset these risks, the National Sleep Foundation encourages slowly adjusting your sleep schedule by 15-minute increments in the days leading up to a time change. In the aftermath, be aware of the impact lack of sleep could have on your vision, judgment, and reaction times. Use extreme caution and stop what you are doing if you find yourself getting excessively tired. Rather than drinking coffee or relying on other stimulants, resting for even 15 minutes can help.
Contact Our Harrisburg Personal Injury Lawyer Today
Personal injuries tend to spike during time changes. When these happen due to negligence on the part of others involved, the law office of Ira H. Weinstock, P.C. helps you get the compensation you need to recover. We provide the trusted legal guidance and professional legal representation you need to hold those at fault accountable. Call or contact our Harrisburg personal injury lawyer online and request a consultation to discuss your case today.
Sources:
nhlbi.nih.gov/news/2021/daylight-saving-time-changes-impact-people-differently-according-new-research
sleepfoundation.org/circadian-rhythm/daylight-saving-time\