IN-PERSON PENNSYLVANIA WORKERS COMPENSATION HEARINGS TO RESUME IN CERTAIN PENNSYLVANIA COUNTIES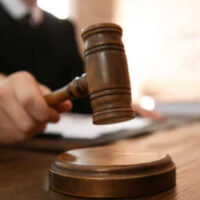 The Director of Adjudication for the Pennsylvania Worker's Compensation Office of Adjudication has announced effective June 19, 2020, that the Office of Adjudication will begin to conduct limited in-person hearings in counties that have been designated by the Governor as entering the "green" phase of reopening following the COVID-19 pandemic. Limited in-person hearings will be conducted at the following WCOA offices:  Pittsburgh, New Castle, Brookville, Clearfield, Washington, Uniontown, Greensburg, Johnstown, Altoona, and Williamsport.  Pennsylvania Department of Health and CDC safety guidelines will be strictly enforced at these hearing offices.
The Director of Adjudication has emphasized, this does not mean that these locations are fully reopening.  Most staff will continue to telework and remote hearings will continue to be scheduled.  In person hearings will be limited to those instances that, in the discretion of the adjudicating/mediating WCJ, in-person testimony is appropriate.  Parties may make a request through WCAIS to present in-person witness testimony and should provide an appropriate justification.
If you have a question about appearing before a worker's compensation judge for a hearing under the pandemic protocols you should speak to an experienced worker's compensation attorney.