Is Your Job Position Protected While Receiving Workers' Compensation Benefits In Pennsylvania?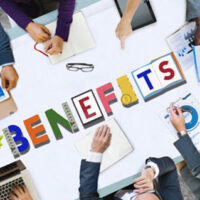 Many of those who receive workers' compensation benefits for their work-related injury or illness wonder, "Is my job position protected while receiving workers' comp benefits under the WC Act?" The short answer is, "No." Under Pennsylvania law, the fact that you are receiving workers' compensation benefits does not provide any protection for your job position or employment benefits while you are out of work other than those benefits provided under the Family Medical Leave Act.
However, it does not mean that your employer can terminate your employment after a workplace accident to "punish" them for seeking or receiving workers' compensation benefits in Pennsylvania. If you believe that your employer retaliated against you and you were fired while receiving workers' comp benefits, consider speaking with our attorneys at Ira H. Weinstock, P.C.
Does Your Pennsylvania Employer Have to Hold Your Job Position While You Recover?
No, Pennsylvania law does not require employers to hold workers' job positions while they recover from work-related injuries except as provided under the Family Medical Leave Act.  If an employer needs another person to replace the injured worker, they have a right to go ahead and hire a new employee or reassign the injured worker's duties to an existing employee except as provided under the Family Medical Leave Act.
In fact, an injured worker may be fired or laid off while recovering from their work-related injury and receiving workers' compensation benefits. However, if a worker can prove that they were fired or laid off to punish them for filing a workers' compensation claim or receiving benefits, the worker might be able to sue their employer for retaliation.
However, if an injured worker is covered under the Family and Medical Leave Act (FMLA), their job position may be protected for up to three months. Under federal law, certain workers are eligible for up to 12 weeks of unpaid, job-protected leave per year.
In order to be eligible for FMLA leave, the injured worker must demonstrate proof of a qualifying medical or family reason for requesting the leave.
Are Injured Workers Entitled to Health Insurance and Other Employment Benefits While Recovering?
In Pennsylvania, workers' compensation checks can include reimbursement for the injured worker's reasonable medical expenses related to the work injury and a portion of their lost wages. However, employers are not required to continue paying for health insurance and other employment benefits while the employee is recovering and is unable to perform their duties.
While there is no requirement for employers to continue paying health insurance benefits, some employers may voluntarily agree to maintain an employee's insurance benefits even when the employee is recovering from injuries.
If an employment contract or Union Collective Bargaining Agreement contains an employer's promise to (a) protect an employee's job position or (b) continue paying for health insurance benefits, the employer could be legally required to abide by the terms of the contract.
Note: If an employer is granted an unpaid leave under the FMLA, their health insurance coverage continues under the same terms as if the employee had not taken leave.
Consult with a Harrisburg Workers' Compensation Attorney
If you were injured in a workplace accident and worry that you might lose your job while recovering, consider speaking with an attorney to discuss your particular situation. Contact an attorney if you have been fired while receiving workers' compensation benefits.
At Ira H. Weinstock, P.C., our Harrisburg workers' compensation attorneys will help you understand your rights and determine if you have grounds to sue your employer for retaliation for firing you while receiving benefits. Call 717-238-1657 to get a case review.