2022 PENNSYLVANIA WORKERS' COMPENSATION RATES ANNOUNCED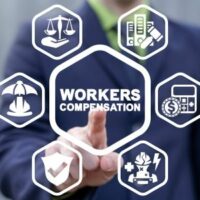 Every year, the Pennsylvania Department of Labor and Industry determines the maximum workers' compensation rate for injured workers.  For injured workers who suffer a work injury between January 1, 2022, and December 31, 2022, the maximum amount of workers compensation an injured worker can receive is $1,205.00. This represents an increase from the 2021 maximum rate of $1130.00 per week.  It is important to understand that an injured workers' wage loss benefit is determined by their average weekly wage and the date on which in the work injury occurred.  However, unlike social security disability, the wage loss rate does not increase based upon inflation and cost of living adjustments. For calculations of average weekly wage, please refer to an earlier article on our blog. In summary, the updated figures for compensation payable rates are as follows:
AWW in excess of $1807.50:  Maximum Compensation Allowed: $1,205.00;
AWW between $903.76 and $1807.50:  2/3 of AWW;
AWW between $669.44 and $903.75: flat rate of $602.50; and
AWW below $669.43: 90% of AWW.
If you have questions regarding how to determine what is your proper Pennsylvania workers' compensation rate, you should speak with an experienced Pennsylvania worker's compensation attorney.  Call us today at 717-238-1657.
Resource:
https://www.dli.pa.gov/Businesses/Compensation/WC/claims/Pages/Statewide-Average-Weekly-Wage-(SAWW).aspx#newer