What Evidence Can I Use In An Auto Accident Case?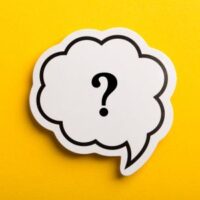 After a traffic collision in Harrisburg that results in property damage and injuries, it is critical to begin working with a Harrisburg car accident attorney on your claim. In the aftermath of the crash, as well as in the days and weeks that follow, it will be important to gather evidence that you can use to support your case. In particular, if you have sustained serious injuries and plan to file a car accident lawsuit against the at-fault driver, you will need evidence to show that the other driver's negligence or reckless behavior caused the crash. You may be wondering: what evidence can I use in an auto accident case? The types of evidence that will be most helpful to your case will depend on the particular facts and circumstances of the accident, but there are many types of evidence that can be useful and effective in car accident cases. Consider some of the following types of evidence for your car accident claim.
Police Report 
Police reports and any law enforcement records from the scene of the accident can be essential for showing that the defendant was at fault for the accident.
Photographs and Video from the Scene of the Car Crash 
You may not realize it, but photographs and videos that you take on your phone at the scene of the car accident can be extremely helpful to support your claim later on. Your Harrisburg auto accident lawyer may be able to rely on the specific photographs or videos you took to show where and how the crash occurred. In addition, and perhaps more importantly, these photographs and videos can often be used by (and may be necessary for) an accident reconstruction expert who can reconstruct the scene of the crash to argue that the defendant's actions or inactions were responsible for the crash.
Testimony from Witnesses at the Scene of the Accident 
Did anyone witness the accident in which you were injured? It is critical to ask those individuals for their names and contact information. Witness testimony can be extremely helpful in supporting your side of the case. Under Pennsylvania law, opinion testimony by lay witnesses can be introduced in a civil lawsuit when the witness is testifying to information that is rationally based on their own perception.
Medical Records  
After any motor vehicle collision, it is essential to seek a medical evaluation and to begin receiving treatment for your injuries. Make sure to provide an accurate history of your accident to the Medical provider.  Often, your medical records can be valuable evidence in your case. 
 Contact a Car Accident Attorney in Harrisburg 
If you were injured in a motor vehicle collision in Harrisburg, it is critical to seek advice from an attorney who can assist you with your case. One of our experienced Harrisburg car accident lawyers can evaluate your case for you today, and we can discuss the types of evidence with you that are likely to be more helpful in your claim. Our firm can then begin gathering important evidence to support your case. Do not hesitate to get in touch with Ira H. Weinstock, P.C. for assistance.
Source:
pacodeandbulletin.gov/Display/pacode?file=/secure/pacode/data/225/chapter7/chap7toc.html&d=