5 Questions To Ask Your Harrisburg Workers' Compensation Attorney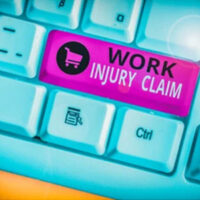 If you were injured at work in Harrisburg or other parts of Pennsylvania, you could benefit from contacting a skilled workers' compensation attorney to discuss your case. It is essential to schedule a consultation with a knowledgeable attorney to discuss your workers' compensation case.
However, when you speak with an attorney, you need to know what questions to ask. At Ira H. Weinstock, P.C., our Harrisburg workers' compensation lawyers offer free case evaluations to prospective clients. To get the most out of your free consultation with our attorney, you should know what questions to ask.
Questions to Ask a Workers' Compensation Lawyer
Ask your workers' compensation lawyer the following questions when discussing your case:
What Benefits Am I Entitled to?
In Pennsylvania, workers' compensation insurance companies cover an injured employee's reasonable medical expenses and a percentage of their lost wages. The benefits you are entitled to depend on the severity of your injury and disability.
It is essential to discuss your particular situation with an experienced attorney to determine what compensation is available in your unique case.
How Do I Handle My Workers' Compensation Claim?
When you file a workers' compensation claim, it will be handled by the claims adjuster assigned to your case by your employer's insurance company. Once your claim is filed, the claims adjuster will reach out to get more information about your workplace accident and other relevant details.
The things you say to a claims adjuster can affect the outcome of your claim, which is why you need to be careful when speaking with the adjuster. In fact, you should get legal advice from a competent and experienced workers' compensation attorney before discussing your claim with the adjuster.
Should I Return to Work?
If your employer told you to return to your previous job or offered you light-duty work, you might want to consult with an attorney to determine whether or not you should return to work. The last thing you want is to worsen your injury. Your lawyer will review your particular situation and determine if your employer can accommodate the doctor-ordered work restrictions.
How Long Will It Take to Settle My Workers' Compensation Claim?
If you suffered a serious injury, it might take a while to settle your claim. It is not a good idea to accept the insurance company's settlement before speaking with your lawyer. You need to make sure that the proposed amount is adequate to cover all of your losses and expenses while you recover from your injury.
Should I File a Lawsuit?
Generally, injured employees covered by workers' compensation cannot sue their employers, even if the employer is at fault for causing the employee's injury.
However, depending on the circumstances of your workplace accident, you may be able to file a third-party lawsuit against other parties that contributed to your workplace accident. Your lawyer will review your particular situation to help you decide whether or not it makes sense to file a lawsuit against the at-fault third party.
You may be able to pursue a third-party personal injury lawsuit in addition to your workers' compensation claim. Schedule a free case review with our attorneys at Ira H. Weinstock, P.C., by calling 717-238-1657.