What Documents Do You Need For Your Workers' Compensation Claim In Pennsylvania?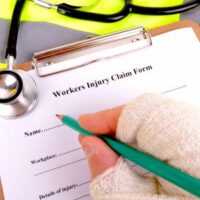 While seeking workers' compensation benefits may seem like a straightforward process, injured workers need strong evidence to support their claim. That is why it is advisable to seek the help of a Harrisburg workers' compensation attorney to determine what documents you need to collect to build a strong claim and get compensated for all your damages and losses.
A knowledgeable lawyer will review your particular situation to help you understand what documentation you need to obtain maximum compensation for your work-related injury or illness. Get a case review with our Pennsylvania workers' compensation lawyers at Ira H. Weinstock, P.C., by calling 717-238-1657.
You Need to Gather Documentation for Your First Meeting with a Lawyer
If you were injured in a workplace accident or developed a work-related illness, it is in your best interests to meet with an experienced lawyer to discuss your legal options. However, it is advisable to have all available documentation to get your lawyer up to speed on your case.
A lawyer will ask you many questions during your first meeting, which is why it is best to keep all of the available documentation organized to ensure that your attorney has all the information they need to help you obtain the compensation you deserve.
You Need a Written Summary of Your Workplace Accident
When filing a workers' compensation claim to seek benefits through your employer's insurance carrier, your attorney will help you make sure that you have all the documents you need to pursue a successful claim.
One of the most important – yet overlooked – pieces of evidence that can help you support your workers' compensation claim is a written summary of the accident. The written summary should contain the following information:
The date and time of the workplace accident
Where exactly your work-related injury occurred
Names of any witnesses
The date when you were hired
The date when you notified your employer of your injury
Whether or not you received any response from your employer
The date you went to a hospital and started your medical treatment
Records of your ongoing treatment
Details of any communications with your employer as well as Workerss' Compensation Insurance Carrier after reporting the workplace accident
Many injured workers underestimate the importance of writing down everything that happened to them following a workplace accident. However, having a written summary of what happened helps make sure that you do not forget any details as time goes by.
The workers' compensation claims process may not be as quick as you might think, which is why you can benefit from writing everything down.
What Other Documents and Evidence Do You Need for Your Workers' Compensation Claim?
In addition to the written summary of the on-the-job accident, you need to collect the following pieces of evidence and documentation to build a solid claim:
Photos taken at the scene of the accident after the incident
Videos recorded at the scene of the accident, including camera surveillance footage
Copies of medical records and bills related to your treatment
The contact information of any witnesses who saw what happened
The contact information of your treating doctor
The accident report, if applicable
Correspondence with the employer after the accident
A written notice of the accident provided to the employer
Copies of pay stubs and bank statements to prove your lost wages
Your lawyer will help you collect all the documentation you need to build a strong workers' compensation claim in Pennsylvania. Do not hesitate to contact a knowledgeable attorney to determine what evidence you need to protect your rights in your particular case.
Contact our workers' comp attorneys at Ira H. Weinstock, P.C., to talk about your situation. Call 717-238-1657.