How Much Is Your Pennsylvania Workers' Compensation Claim Worth?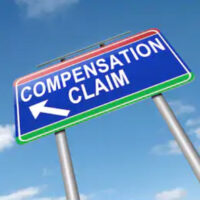 Under the Pennsylvania Workers' Compensation Act, injured workers are entitled to lost wage benefits equivalent to two-thirds (66%) of their average weekly wage if their wages are between $810.76 and $1621.50. The Act also sets forth minimum and maximum compensation rates for the calendar year in which the work-related injury or illness occurs.
What is the Maximum Weekly Compensation Rate for Workers' Comp in 2020?
The compensation rates are based on the average statewide weekly wages and are determined by the Department of Labor & Industry. After January 1, 2020, the statewide average weekly wage was determined to be $1,081 per week, according to an official announcement by the Department.  Workers' Compensation is tax-free.
In Pennsylvania, the weekly compensation rate amounts to 66% of the injured worker's average weekly wage if they earned between $810.76 and $1,621.50 prior to the injury. For workers who earn between $600.56 and $810.75, the weekly compensation rate is $540.50. For those who made $600.55 or less before the disability, the weekly rate is 90% of the worker's average weekly wage.
How Much is Your Workers' Compensation Claim Worth?
In our over 100 years of combined legal experience representing clients in workers' compensation cases across Pennsylvania, we hear this question every single day, "How much is my workers' compensation claim worth?" and "How do I calculate the value of my case?"
First of all, do not look for some magic formula or online calculator to determine the exact value of your claim. Workers' compensation claims are unique. There is a multitude of factors that affect the value of your workers' comp claim in Pennsylvania. Consult with our experienced workers' compensation attorneys in Harrisburg at Ira H. Weinstock, P.C., to investigate your particular case and calculate the value of your claim.
Some of the factors that impact the value of your claim are:
The cost of your medical care (you can be reimbursed for your medical expenses as long as you receive treatment from an approved healthcare provider);
The severity of your injury or illness;
How your occupational disease or injury affects your earning capacity; and
The amount of wages or salary that you lost and will lose because of your injury.
Permanent Impairment or Disability in Pennsylvania's Workers' Compensation
Pennsylvania workers may be awarded additional compensation for:
Scarring
Disfigurement
Loss of body part
The amount of additional compensation depends on several factors, including the body part affected by the work-related injury or illness and the degree of impairment or disability. Additional compensation for your permanent disability or impairment depends on an Impairment Rating Evaluation (IRE) performed by your workers' compensation doctor.
The doctor will be able to assign you an impairment rating based on the evaluation. If your impairment rating is found to be below 35%, you will not be eligible to receive additional compensation for more than 500 weeks.
For workers with an impairment rating above 35%, there is no limit on the number of weeks they can receive additional compensation in Pennsylvania unless an earning capacity can be established by the Employer.  If you need help with calculating the value of your workers' compensation claim in Pennsylvania, contact our Harrisburg workers' compensation lawyers at Ira H. Weinstock, P.C. Schedule a free case review by calling at 717-238-1657.
Resource:
dli.pa.gov/Businesses/Compensation/WC/claims/Pages/Statewide-Average-Weekly-Wage-(SAWW).aspx