How To Appeal A Denied Workers' Compensation Claim In Pennsylvania?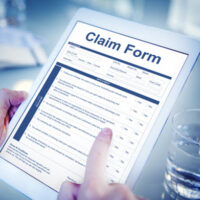 Many employees who sustain on-the-job injuries believe that they are automatically entitled to workers' compensation benefits. However, that is not the case.
Unfortunately, your workers' compensation claim can be denied. If you received a Notice of Workers' Compensation Denial and your employer's insurance company refuses to cover your medical bills and lost wages, speak with an attorney immediately.
At Ira H. Weinstock, P.C., our Harrisburg workers' compensation lawyers are dedicated to helping you obtain the compensation you deserve. Luckily, it may be possible to appeal a denied workers' compensation claim in Pennsylvania.
Why Your Workers' Compensation Claim May Be Denied
Once you file a workers' compensation claim, your employer's insurance company will review the application to either approve or deny it. It is not uncommon for insurers to deny workers' compensation claims due to:
Incorrect, inaccurate, or missing information in the application or accident report;
A worker's failure to report the injury within 120 days;
A worker's inability to prove the validity or severity of the injury;
A worker's inability to prove that the injury occurred in the course and scope of employment; or
A worker engaged in reckless or illegal activity at the time of the workplace accident (e.g., under the influence of alcohol or illegal drugs).
How to Appeal a Denied Workers' Comp Claim in Pennsylvania?
Take the following steps if your workers' compensation claim has been denied:
Contact a workers' compensation attorney. While Pennsylvania law allows you to appeal a denied workers' compensation claim within three years, it is important to act quickly to secure a favorable outcome. A knowledgeable attorney will review your particular situation to help you file an appeal and improve your chances of getting your claim approved.
File a Claim Petition. If your workers' compensation claim is denied, you have a right to file a Claim Peition. It is advisable to have an attorney evaluate your initial claim and prepare a strong case before appealing the denied claim.
Obtain a Hearing Date.  Once you file a Claim Petition your Petition will be assigned to a Judge chosen by the Bureau. The Judge will then schedule the hearing and inform the parties of the date.
Prepare for the hearing. Once you request a hearing, you have no time to waste. Your attorney will gather all available types of evidence to strengthen your case. When presenting your case at the hearing, you need to convince the judge to appeal the denied workers' comp claim.
Types of evidence that may help you strengthen your case include:
Statements from co-workers and other witnesses who saw your workplace accident
Photos of the condition that caused your injury
Video footage of the accident
Your medical history
Statements from your doctor to prove the validity and severity of your injury
Your journal in which you detail how the injury affects your life
Talk to a skilled workers' compensation attorney to help you appeal a denied claim and strengthen your appeal case before the hearing. Contact our Harrisburg workers' compensation attorneys at Ira H. Weinstock, P.C., for a case evaluation. Call 717-238-1657 today.