Immigration Status and Eligibility for Workers Compensation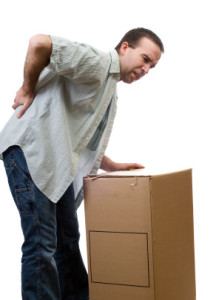 In the recent case of, David Cruz v. WCAB (Kennett Square Specialties and PMA Management Corporation), http://www.pacourts.us/assets/opinions/Supreme/out/j-61-2014oajc%20-%201018813392430456.pdf the Pennsylvania Supreme Court looked at the tricky issue of immigration status and eligibility for workers compensation. In Cruz, Pennsylvania Supreme Court considered the issue of who carried the burden of proof in establishing that a workers compensation claimant's wage loss was attributable to something other than his injury, i.e. that he was an undocumented worker and therefore not legally entitled to work. In Cruz, the Employer issued a Temporary Notice of Compensation Payable, accepting the Claimant's work related injury. Shortly thereafter, the Employer issued a Notice of Denial rejecting the Claimant's claim and cutting off workers compensation benefits. The Claimant filed a Claim Petition and at the hearing before the Workers Compensation Judge, the Claimant was asked on cross examination about his immigration status. The Claimant refused to answer based on his 5th amendment right against self- incrimination. The workers compensation judge granted the Claimant's claim petition, but then suspended benefits by taking an adverse inference, based upon Claimant invocation of the 5th amendment, that the Claimant was not legally entitled to work in this country. The Supreme Court considered whether the Claimant's refusal to answer questions regarding his immigration status was substantial competent evidence to support a suspension of workers compensation benefits. The Supreme Court concluded it was not. The Court determined that the employer carries the burden of proof to show a loss of earning power when a Claimant lacks either United States citizenship or "other legal paperwork" which would allow them to work legally in the United States. The mere fact that the Claimant invokes his Fifth Amendment right against self-incrimination is not, in and of itself, "sufficient evidence" to allow a suspension of weekly checks. As such the decision of the workers compensation judge in suspending the Claimant's benefits was in error.
Contact our office to speak to a Pennsylvania Workers' Compensation Lawyer for a free consult and evaluation.