Summer Auto Accidents: Know The Risks And How To Determine Liability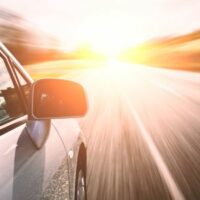 Motor vehicle collisions can be especially hazardous in the winter months in Harrisburg since roads can be impacted by ice and snow, and visibility can be low due to winter storms. Given the hazards associated with winter driving, many people assume that cold weather months are the most dangerous times to be on the road. However, data suggests that more motor vehicle collisions actually occur in the summer than in any other season. Why do more traffic crashes happen when the weather is warm? In short, as the National Safety Council (NSC) suggests, more people travel during the summer than they do in the winter. In addition, more teen drivers are on the roads. These facts combined mean that the likelihood of a collision may rise if you are traveling by car from June to September.
What do you need to know about the risks, determining liability, and filing a claim for compensation?
Summer is a Dangerous Time for Car Accidents 
Did you know that the average number of motor vehicle accident deaths is highest in July? The months of June, August, and even September also show particularly high rates of traffic fatalities compared with the average death rate in cold weather months like December and January. The NSC reports that car accidents and vehicle fatalities are routinely at their highest during the peak of summer in July, which also corresponds with the most vehicle miles traveled. In other words, more motorists are on the roads, thereby increasing the possibility of a collision.
Teen drivers are also on the roads with more frequency in the summer, leading to the term the "100 deadliest days of summer," according to a local Harrisburg ABC News report. As that report explains, "traffic safety officials coined the term after data revealed a nearly 21 percent spike in teen traffic fatalities during the summer months." Many students get their driver's licenses while they are in school and spend lengthy amounts of time on the road during the summer since they are on summer vacation. For teen drivers in particular, both inexperience and high rates of distracted driving can be deadly. In addition, teens also commonly are involved in accidents in Pennsylvania resulting from speeding and drunk driving. 
Liability for Summer Traffic Collisions 
Who is liable for summertime vehicle crashes? Nearly all of these accidents result from another party's negligence. In most cases, one of the following parties will be responsible for injuries arising out of a summer traffic collision:
Negligent motorist who engages in careless or reckless behavior behind the wheel, such as aggressive driving, distracted driving, drunk driving, or drowsy driving;
Negligent property owner who fails to maintain the road or driving area in a manner that is reasonably safe for use;
Negligent mechanic who improperly services a vehicle, leading to a collision; or
Designer, manufacturer, or retailer of a defective motor vehicle where the defect causes the crash. 
Contact a Harrisburg Car Accident Lawyer 
If you or someone you love sustains injuries in a motor vehicle collision, it is important to seek advice from a personal injury lawyer who can help you to determine liability and to file a claim for financial compensation. Do not hesitate to contact an experienced Harrisburg car accident attorney at Ira H. Weinstock, P.C. to learn more about negligence claims following motor vehicle crashes.
Sources:
injuryfacts.nsc.org/motor-vehicle/overview/crashes-by-month/
abc27.com/news/pennsylvania/help-curb-teen-traffic-fatalities-during-the-100-deadliest-days-of-summer/