What Is The Difference Between A Personal Injury And Wrongful Death Lawsuit After An Auto Accident?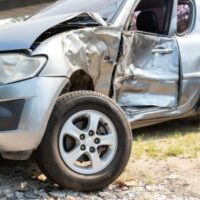 After a devastating auto accident that resulted in debilitating injuries to a loved one that ultimately proved to be fatal, it can be complicated to understand how to seek compensation. Should you file a personal injury lawsuit, or is a wrongful death claim appropriate? How about a survival action? When you have lost a loved one, it may feel almost impossible to think about the possibility of filing a lawsuit when you are grieving for a family member. Our Harrisburg personal injury lawyers know how difficult this time can be, but we also know how critical it can be to seek compensation and to hold the liable party accountable. Our firm can provide you with more information about the distinctions between a personal injury and a wrongful death lawsuit after an auto accident, and which type of claim is appropriate given your circumstances.
Personal Injury Law is Related to Wrongful Death Law
 In Pennsylvania, personal injury law is a broad area of the law that allows an injured party to file an auto accident claim as well as other types of lawsuits following an accidental or intentional injury. Personal injury law is specifically designed for the party harmed (i.e., the person who suffered the injuries) to file a lawsuit against the responsible party or parties. Yet in some circumstances, a personal injury might ultimately be fatal. Under these circumstances, a wrongful death lawsuit may be appropriate.
Wrongful death law in Pennsylvania allows the personal representative of the deceased's estate (i.e., the executor or administrator of the estate) to file a wrongful death claim in order to seek compensation on behalf of surviving family members. In a wrongful death case, Pennsylvania law recognizes that the injured person is no longer alive and thus cannot file a personal injury lawsuit themselves. As such, the personal representative of the deceased's estate can step into the shoes of the deceased, metaphorically speaking, and file a lawsuit.
What is a Survival Action After an Auto Accident? 
When you are searching for information about personal injury claims and wrongful death lawsuits after an auto accident, you might find information about survival actions. A survival action is often filed in conjunction with a wrongful death claim and is filed by the personal representative of the deceased's estate.
A survival action allows the personal representative to seek damages related to the time between the accident that caused the deceased's injuries and the time of death. For example, in that time, the deceased might have incurred significant hospital bills and lost wages from being unable to work. These are the types of losses for which compensation can be sought through a survival action. Survival actions are relatively common in auto accident claims since injury victims may initially survive the accident, only to succumb to their injuries in the hospital at a later date.
Statutes of Limitations for Wrongful Death Versus Personal Injury Claims 
Both personal injury and wrongful death claims in Pennsylvania, in most cases, have a two-year statute of limitations, but you should know that the statutes of limitations begin ticking at different points in time. For a personal injury lawsuit, the clock starts on the date of the injury, while the clock for a wrongful death claim starts on the date of death. Sometimes those dates are the same, but particularly when a survival action may exist, the dates are different.
Contact a Harrisburg Auto Accident Lawyer 
To learn more about filing a personal injury or wrongful death auto accident claim based on negligence, you should seek advice from a Harrisburg car accident attorney at Ira H. Weinstock, P.C. today.
Sources:
legis.state.pa.us/cfdocs/legis/LI/consCheck.cfm?txtType=HTM&ttl=42&div=0&chpt=83&sctn=1&subsctn=0
legis.state.pa.us/WU01/LI/LI/CT/HTM/42/00.083.002.000..HTM
legis.state.pa.us/cfdocs/legis/LI/consCheck.cfm?txtType=HTM&ttl=42&div=0&chpt=55&sctn=24&subsctn=0#:~:text=%C2%A7%205524.,Two%20year%20limitation.&text=(2)%20An%20action%20to%20recover,violence%20or%20negligence%20of%20another