What Is The Difference Between SSI And SSDI Benefits?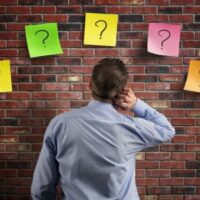 Were you recently injured in a serious accident or diagnosed with a debilitating illness? You could be eligible to seek Social Security disability benefits. When you are applying for disability benefits through the Social Security Administration (SSA), it can be difficult to understand the distinctions between the types of benefits programs and whether one or the other is applicable to your situation. Generally speaking, there are two types of disability benefits you can apply for through the Social Security Administration: Social Security Disability Insurance (SSDI) benefits and Supplemental Security Income (SSI) benefits.
While SSDI and SSI have similar acronyms, it is important to understand that eligibility for these two types of disability benefits is quite different. Our Harrisburg Social Security disability lawyers can explain the distinctions.
Both SSDI and SSI Require Medical Evidence of a Disability as the Social Security Administration Defines It 
Before we explain the key differences between SSDI and SSI benefits, we want to explain how these types of benefits do overlap. In addition to both types of benefits being designed for disabled individuals, both SSDI and SSI benefits require an applicant to provide medical evidence of a disability as it is defined by the Social Security Administration. To be clear, merely having a doctor or another health care provider tell you that you are disabled, or that you have a disability, is not sufficient for purposes of SSDI or SSI benefits eligibility. Instead, you must be able to show that you meet the SSA's definition based on medical evidence.
The SSA defines a disability as "the inability to do any substantial gainful activity by reason of any medically determinable physical or mental impairment which can be expected to result in death or which has lasted or can be expected to last for a continuous period of not less than 12 months." In addition, the SSA says "you must have a severe impairment(s) that makes you unable to do your past relevant work or any other substantial gainful work that exists in your economy."
SSDI is Based on Your Work Record 
Once you meet the definition of a disability above, the next step to be eligible for SSDI benefits is to have a sufficient work history during which you paid into Social Security and earned sufficient work "credits." In a year, a person can earn a maximum of four credits. A person earns one credit for every $1,470 earned in 2021. Once a person has earned a total of 40 credits in the past 20 years, that person can be eligible for SSDI benefits. Whether you earn the minimum amount for your work credits or you are a very high earner, you can qualify for SSDI benefits.
The Social Security Administration recognizes that younger people might not have had the chance to earn 40 credits, and there are ways for younger disabled workers to qualify.
SSI is Based on Your Limited Income, Resources, and Assets
SSI benefits are not based at all on your work history, but rather are for disabled individuals with limited income and resources. The SSA considers all of your assets and earnings to determine whether you are eligible for SSI benefits.
For disabled individuals with limited work histories who have also earned enough credits for SSDI benefits, it may be possible to obtain both SSDI and SSI benefits.
Contact a Harrisburg Social Security Disability Lawyer 
Do you have questions about seeking Social Security disability benefits? One of our Harrisburg Social Security disability attorneys can help. Contact Ira H. Weinstock, P.C. for more information.